May Fun Facts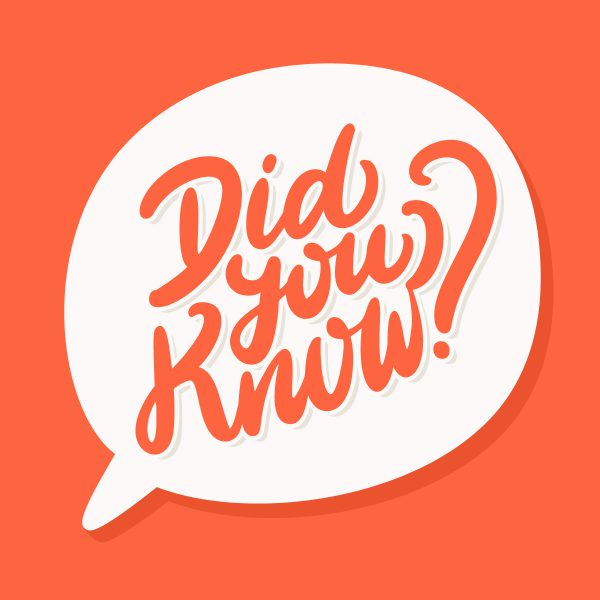 In Switzerland, it is illegal to own just one guinea pig.

The oldest "your mom" joke was discovered on a 3,500-year-old Babylonian tablet.

7% of American adults believe that chocolate milk comes from brown cows.

Bananas are curved because they grow towards the sun.

In 2017 more people were killed from injuries caused by taking a selfie than by shark attacks.

The United States Navy has started using Xbox controllers for their periscopes.

Recycling one glass jar saves enough energy to watch television for 3 hours.

Approximately 10-20% of U.S. power outages are caused by squirrels

The first modern Olympic Games were held in the summer in 1896 in Athens, Greece.

Did you know that watermelons are not a fruit, but a vegetable instead? They belong to the cucumber family of vegetables.

July is national ice cream month.

More thunderstorms occur during summer than any other time of year.

The Eiffel Tower grows in summer. This historic structure is made of iron. Metal expands with heat. As a result, the Eiffel Tower can grow more than 15 centimeters (6 inches) in hot weather.