Artist of the Week: Ben Brown, Filmmaker
Ben Brown is the writer and director of the WMMHS Film Festival's Best Picture winner, This Love of Mine. Below is a one-on-one interview conducted by The Patriot.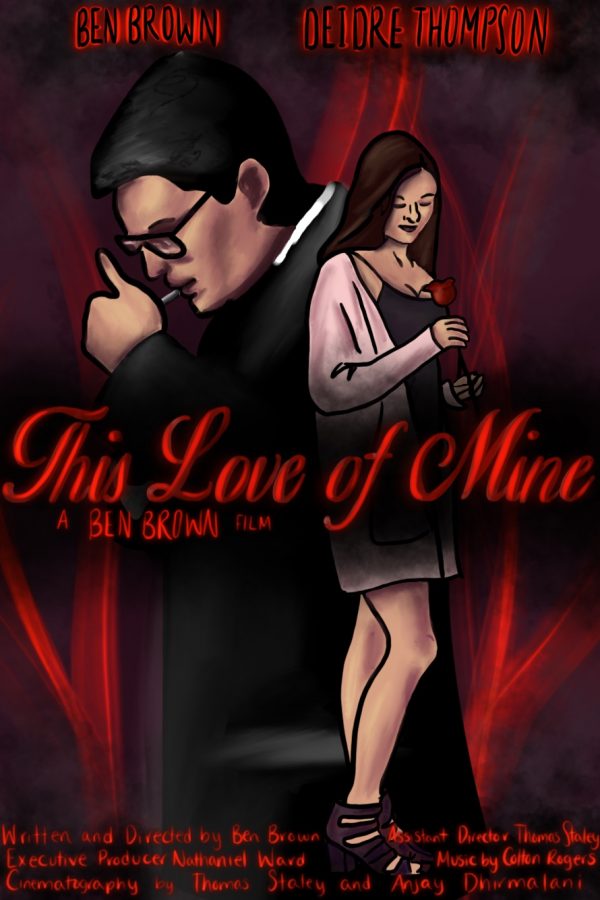 Catherine: How would you describe This Love of Mine?
Ben: I like to describe it as a romantic horror. I think that it takes the stereotypical romance story and changes it to a horror movie. The whole thing that was really important to me when I was making it was that people have different views about what the whole thing is about. There are people who have told me that the perspectives are different than those I originally intended, but I'm okay with that. I think it adds layers to my movie and I think that's really interesting.
Catherine: What were your inspirations behind the piece?
Ben: I'm inspired a lot by my favorite director, Martin Scorsese. The whole opening narration is included because Scorsese does a lot of narration in his movies. I was also inspired by the tone of the show Mr. Robot, directed by Sam Esmail, because I really like his cinematography. Every shot has a lot of depth to display the entire area. I think that is really important to have in a movie because it provides more atmosphere and, therefore, more interesting ideas and characters.
Catherine: Can you tell us more about what went into the production?
Ben: It all started a couple of months ago– over winter break– when I found this really interesting story on Reddit called "My Girlfriend Talks in her Sleep." I thought, "wow this could be a really cool movie," so then it was just the process of making an adaptation into a screenplay. It took me about a month to come up with the final version of it. And then, the name This Love of Mine came from the Frank Sinatra song that plays at the beginning because I didn't really know what to call it, but since I had that song in it, I feel like it was appropriate.
Catherine: Do you think your music choices have been impacted by your background in music, as a member of the school choir and of the Men in Black acapella group?
Ben: We have a voice recital in the choir every year and I always pick a Sinatra song. Frank Sinatra, I just love the idea of him. He's such an inspiration to me and honestly, a lot of his songs connect with me. My mother and my family love Sinatra. We always listen to him whenever we're at dinner, and that really inspired me with This Love of Mine.
Another thing with regard to music, I thought that it really set the tone well. The song really makes sense because it's about Frank Sinatra. He falls in love and everything doesn't really go so well, just like in my movie. I thought that was good foreshadowing. And it's just a beautiful song so I'm really glad it's in the movie.
Catherine: How does it feel to have won Best Picture?
Ben: I didn't really expect it, and I didn't make it to win, I made it because I love making movies and movies in general, and I always try to do better in my movies. Even in This Love of Mine, I don't think it's perfect or whatnot, I think it's good for a student movie, but I want to take everything I got from that and hopefully, turn it into something even better next time.
Catherine: Is there any message you would like to share with your crew?
Ben: I mean my crew, I wouldn't have been able to do it without them. Deidre was a fantastic actress, Anjay and Thomas were the best cinematographers I could ask for, and Colton's music, especially in the horror scenes, was so perfect. I honestly couldn't have asked for a better crew, and I am so grateful that they decided to go with me even though I'm really annoying about it.
Catherine: What advice would you give to other high school filmmakers?
Ben: Make something that you can be proud of. Make something where you feel for the characters because that's the most important part of any movie in my opinion, that it's a story. You can have every special effect you want, you can have any shots you want, but it would be a pretty boring thing without a story. 
About the Writer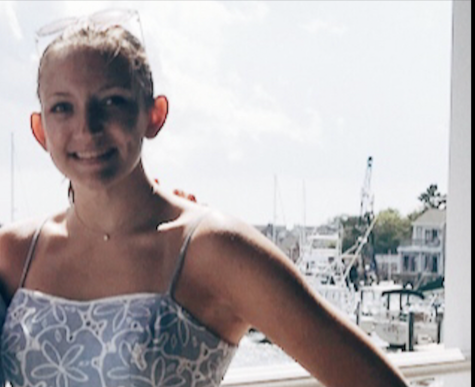 Catherine Callahan, Editor-in-Chief
Catherine is currently a Senior in the West Morris Mendham High School Class of 2019. She is Editor-in-Chief of The Patriot, leader of the Providing Academic...