Artist Of The Week: Kathryn Vaillancourt, Artist
Hang on for a minute...we're trying to find some more stories you might like.
Mendham High School has many artist that sometimes go without anyone noticing them, but it is worth seeing the talent they have. Whether their medium is pencil, acrylics, or oils, they all look wonderful because of the artist that it is behind the drawings. A senior at our school who is not only a talented student but also a talented artist is Kathryn "Katie" Vaillancourt.
Katie started drawing mostly in 8th grade after one day she was tired and she had an idea of what to do next: drawing.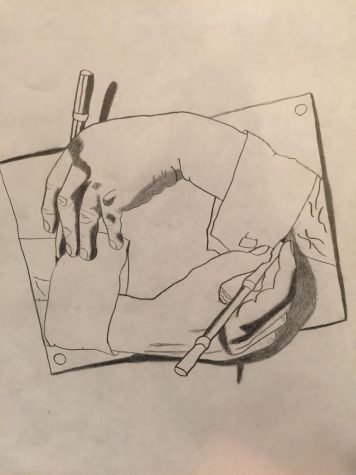 "Just started drawing and realized how much I love to draw", explains Katie. Her mom inspired her to start drawing since she motivated her saying how she should do something that she loves and she pushes her every day to do her best. Her favorite medium is paper since it allows her to redo her drawing if she is not content with the way they look that was also the only available tool in her house. She has a busy schedule but nevertheless, she still tries to sketch something once a day to keep her hand moving and so she can practice. "I draw mostly at home because I have a wonderful slanted desk right by a window so I can draw what I see", Katie explained. She has many inspirations when it comes to sketching and drawing, it can vary from the book she is reading to something she saw outside or something she heard. "Anything can be turned into a drawing or use to inspire a drawing", she reveals with a very fascinating point of view. She also finds inspirations when she goes at least twice a year to art museums with her family. Her drawings are all about fictional characters and designs drawings that would look really good and "cool"  as tattoos, especially if she decides to add color at the end. Katie has not showcased any of her artwork yet, but she did submit two drawings to the school magazine Visions. She also sent one of her drawings to the Doodle for Google contest. Even though she did not win, she stills learned how to draw while being focused on one specific topic. This helped her gain knowledge on how to work with a structured setting.
Katie wants to pursue art as a career and she is looking at colleges with art programs that would suit her best. She wants to become a graphic designer or animator. "this would be stepping stones in my path towards a career in the arts not specifically in drawing and painting", describes Katie. Pay attention in the following years to see the work that Katie can do once she becomes what she wants to be!
About the Writers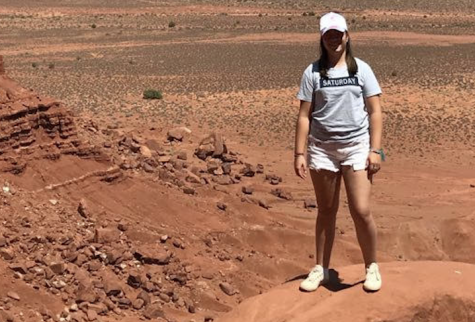 Madeline Girardin, Staff Writer
Madeline Girardin is 16 years old and a sophomore at Mendham High School. Madeline moved to Mendham in 2017 from Switzerland. At home, she speaks French...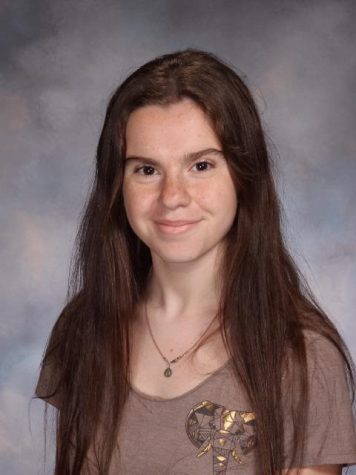 Mercedes Lombardo, Staff Writer
Mercedes Lombardo is a senior at West Morris Mendham High School in Mendham, New Jersey. Originally she is from Buenos Aires, Argentina and moved to New...