Book Review of Where the Crawdads Sing by Delia Owens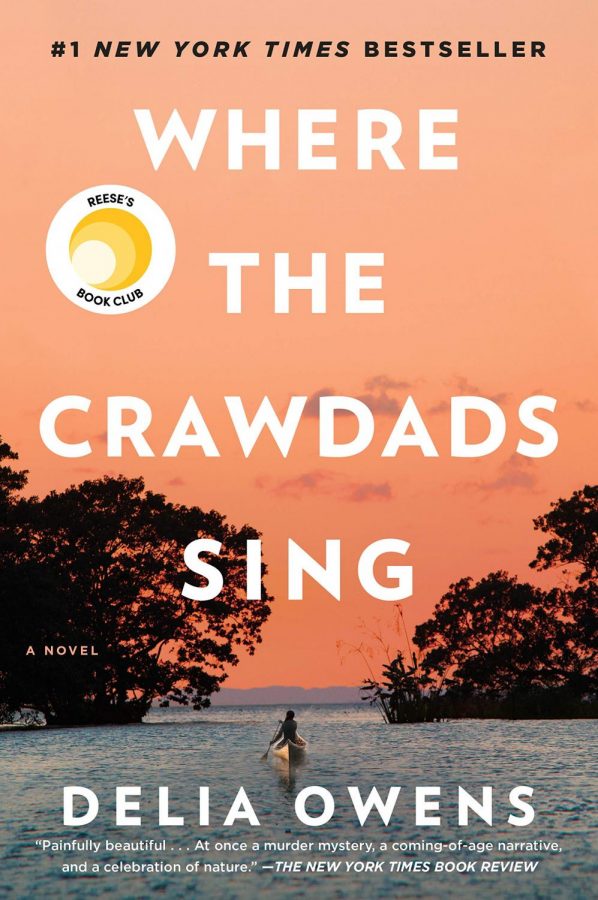 By Joelle Beck
Where the Crawdads Sing is the debut novel of American wildlife scientist Delia Owens. For years, rumors of the "Marsh Girl" plagued Barkley Cove, a quiet town on the North Carolina coast. So in late 1969, when a man named Chase Andrews is found dead, the locals immediately suspect Kya Clark, the so-called "Marsh Girl." But Kya is not what they say. Sensitive, intelligent, and a born naturalist, she has survived for years alone in the marsh that she calls home, finding friends in the gulls and lessons in the sand. Eventually, a time comes when she yearns for a relationship with another person. When two men from town find intrigue in her wild beauty, Kya opens herself to a new life and a new world–until the unthinkable happens. Follow Kya as she learns to trust human connections under the shadow of a gripping murder mystery. Owens's Where the Crawdads Sing juxtaposes the beauty of nature against Kya's coming of age story and an intriguing mystery, creating a novel that is bound to appeal to nature lovers.
Prior to becoming the author of such a thought-provoking, wise, and deeply moving coming of age story, Owens's work had been published in numerous journals like Nature and The African Journal of Ecology. She is also the co-author of three internationally bestselling nonfiction books about her life as a wildlife scientist in Africa. Owens has won the John Burroughs Award for Nature Writing, and she poured all of her skills into the creation of her debut novel. Her goal throughout her writing process was to create a book with nature writing but also a strong storyline. In fact, Owens knew the ending she wanted to have from the very beginning of her writing process, the rest of the storyline was built from the end.
Owens wanted her debut novel to empower women and was inspired by her own childhood friends. Owens had mentioned in an interview with BookPage, "we all end up in the mud, and I can't tell you how many times we've supported each other after all these years." She dedicated her novel to these childhood friends and wanted to use her personal experiences to teach the valuable lesson of sticking together through tough times. Where the Crawdads Sing reminds readers that people are forever shaped by the children within them and everyone is subject to the beautiful and violent secrets that nature keeps. This story portrays how isolation affects the behavior of a young woman, who like most people, have a natural tendency to want to be a part of a group.
This book has a little bit of everything that appeals to readers such as a likable main character, suspense, drama, and romance. Vivid descriptions of the marsh and the nature surrounding Kya create a wonderful atmosphere that transports a person back to North Carolina in late 1969. Where the Crawdads Sing is thoughtfully written and evokes emotion, all the while dishing out twists and turns that are not fully visible until you read them. Within this book, there is something for every reader to enjoy. That being said, Delia Owens is a nature writer and her debut novel features pages upon pages of descriptive writing. For those who are unfamiliar with nature writing, it is nonfiction or fiction prose or poetry about the natural environment. There is no doubt a strong storyline present in this novel, however, it sometimes feels like this aspect is not always there. Owens's writing style is beautiful and unique, but her incorporation of nature writing might not appeal to readers who are just in it for the storyline. Where the Crawdads Sing is overall a thought-provoking novel and is meant to be enjoyed by people who have a strong interest in not only the storyline but also the captivating setting.
About the Writer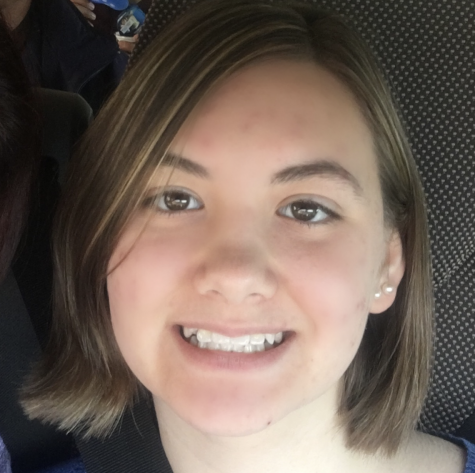 Joelle Beck, Staff Writer
Joelle is a 15-year-old writer for the Patriot. As a sophomore, this is her first year writing for the school paper. She enjoys English and reading during...