Woman Empowerment Shines Through at Mendham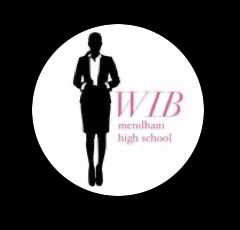 West Morris Mendham High School has had many diverse clubs open to students over the years. One of the most recent clubs added to Mendham, founded in 2019 has been the club "Women in Business." This club aims to inform young girls about the experiences of different women involved in the many jobs of business. 
To get the inside scoop on what Women in Business is all about, I asked the founders of the club themselves. Whitney Romweber, a senior at Mendham and Bella Warchow-Schmitt, a junior at Mendham told me the goals and motivations behind this club. Both girls had agreed on their intentions in place when starting Women is Business. "We wanted to create a new club to help share the experiences of women in business and to help support charities with similar goals!" From that point on, they took action to get their club up and running. This included spreading the news about what they were all about through flyers, announcements and more. 
An Instagram account was on their list of to do's when it came to promoting their club. Their instagram, which you can visit to get news about upcoming events, meeting dates and more is under the username "womeninbusinessclubmhs." Not only is the instagram used as a way to find what the club is all about, it is used for the founders to send out emails to different people to come and speak to their group. 
Meetings that occur once every month can consist of different things. These things usually revolve around the speakers that come in to share their experiences in business roles, but can also involve planning for the numerous charity events this group has in place. As of now, the girls are working to plan new charity events for the year for their members and fundraisers to help raise money for their club. 
"
We wanted to create a new club to help share the experiences of women in business and to help support charities with similar goals!"
— Warchow-Schmitt, Romweber