Record cases and deaths as Covid outbreak consumes India
India recorded the world's highest daily tally of 314,835 COVID-19 infections on Thursday as a second wave of the pandemic raised new fears about the ability to crumble health services to cope. Health officials across northern and western India, including the capital, New Delhi, said they were in crisis, with most hospitals full and running out of oxygen. Some doctors advised patients to stay at home, while a crematorium in the eastern city of Muzaffarpur said it was being overwhelmed with bodies, and grieving families had to wait their turn. A crematorium east of Delhi built funeral pyres in its parking lot. "Right now there are no beds, no oxygen. Everything else is secondary," said Shahid Jameel, a virologist, and director of the Trivedi School of Biosciences at Ashoka University. "The infrastructure is crumbling." Six hospitals in New Delhi had run out of oxygen, according to a tally shared by the city government, and the city's deputy chief minister said neighboring states were holding back supplies for their own needs. This is truly devastating for the country of India. Television showed images of people with empty oxygen cylinders crowding refilling facilities, hoping to save relatives in hospital. In the western city of Ahmedabad, a man strapped to an oxygen cylinder lay in the back of a car outside a hospital as he waited for a bed. We can only hope and pray for the people of India throughout this entire pandemic.
About the Writer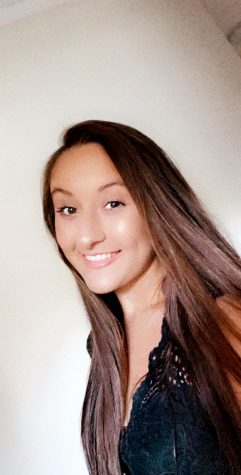 Ava Flores, Staff Writer
Ava Flores is an 11th grade student who attends West Morris Mendham High School. Some of her hobbies include writing, traveling, reading, and photography....