Relay For Life 2021 Plans
Mendham High School has many events and traditions that happen throughout the year that students look forward to. One of these events is Relay for Life that normally takes place at either Mendham High School or Central High School on the tracks around June 5th or 6th. Due to the Pandemic and guidelines set by both the American Cancer Society and the school, the event will look a little different this year. Last year, Relay for Life had to be virtual which made it difficult to have that social connection aspect of the event, however this year it will look a little more like how it normally would be. 
This year, the Relay for Life Event will take place on Sunday, May 23rd at Mendham High School. The reason for this is because of the pandemic, and the possibility of contracting Covid-19, having the event be at least 14 days before major events like Prom and Graduation creates a quarantine period between these events. There will also be new Covid-19 protocols that will be enforced. Everyone must be masked at all times, Mendham and Central Students must keep their distance from one another, everyone will be health checked before entering the premise, you MUST be pre-registered to attend(Click here to register), everything will have regular cleanings and the event is only open to the WMRHSD community. 
The event will have somewhat of the same structure and aspects that make Relay for Life so special. That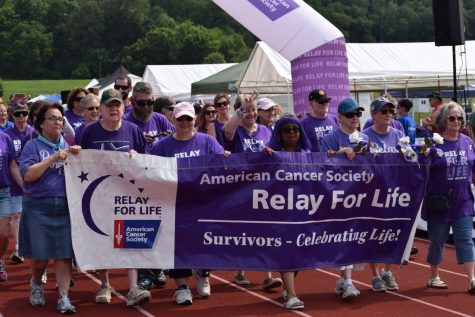 includes the opening ceremony, the survivor celebration, and luminaria. A major aspect of Relay for Life is celebrating those who have beat cancer and remember those we have lost and so we wanted to make it a priority that these parts of the event would still be taking place. Being able to walk on the track with your team is another major aspect of Relay for Life and is something that many people look forward to. Last year we were not able to have people be on the track because of Covid-19 and how unsafe it would be. A year later, the world has become more open and found safe ways to deal with this virus which allows us to invite teams to walk on the track. The only difference is that not all the teams can be on the track at the same time. Instead, we are creating 20-30 minute blocks with a 10 minute transition period. This way the teams are still able to come together and enjoy the track but also stay safe. Everything that takes place on the day of will also be live-streamed and posted to the Relay for Life Instagram page which is @relayforlifewm. I recommend following this account to keep updated on Relay for Life 2021 plans.
Relay for Life is a beautiful event that allows our community to come together for a common goal, fighting cancer. Everyone has been affected by cancer one way or another and this event allows for us to help those who are going through a hard time and celebrate their fight. So make sure to continue to fundraise and create a team if you haven't already!