Motivated by Hate
The recent murders of six Asian women have sparked a large-scale conversation about hate crimes. Robert Aaron Long, 21, killed eight people at three Atlanta-area massage spas, six of which were Asian immigrants or of Asian descent. Captain Jay Baker of the Cherokee County Sheriff's Office informs the public that Long claims "that [the attacks] were not racially motivated," but instead rooted in Long's "issue, what [Long] considers a sex addiction." Baker goes on to 'himpathize' (the unearned empathy extended to men who commit misogynistic offenses, coined by Kate Manne) with Long, saying that the man was at the end of his rope, that it was a bad day. An interesting way to put it at best, a disgustingly cruel understatement at worst. 
This event has once again blatantly demonstrated the alarming increase of anti-Asain crimes since the start of the pandemic. A "report by the center found that hate crimes against Asian Americans in 16 major U.S. cities rose by 149% from 2019 to 2020, a period when overall hate crimes dropped 7%" (Reuters.com). In response, many are pushing for renewed hate crime laws so that these criminals do not feel like they can get away with it. "Having a hate-crime law tells victims of hate crimes that 'you matter and we'll take it seriously if somebody hurts you,'' as Northeastern University criminology professor Jack McDevitt expertly puts it. Some believe that these attacks were not hate crimes at all, seeing as Long says the shootings were not racially motivated at all. But can we really believe that? Coming from the mouth of a man who specifically targeted Asian-owned businesses that employed Asian women and who was escaping to Florida where he seemed to be planning to carry out similar acts of violence (NPR.org), it's an incredible claim. It is important that we take the suspect's words with a grain of salt and instead turn our focus towards the victims of the crime in order to stop this hate from happening again.
About the Writer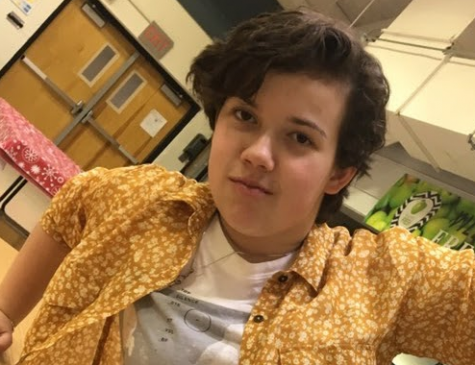 Amelia Payne, Staff Writer
Amelia Payne is a staff writer for The Patriot and is in her sophomore year of high school. She enjoys swimming, music, art, and politics. She is interested...