Rutgers Men's Basketball made the NCAA Tournament for the first time since 1991.
By Carolyn Malman. 
For the 2021 Mens NCAA March Madness Tournament, Rutgers University earned a spot on the bracket for the first time since 1991. Sadly, Rutgers would have also made the tournament in 2020 if it was not cancelled due to the COVID-19 outbreak. Historically, the team had been struggling for years in the extremely difficult Big 10 conference. However, Rutgers had finally been achieving great success in recent years under the coaching of Steve Pikiell. According to ncaa.com, the Big 10 is the greatest and most competitive division in college basketball. Despite struggles in the past to get even one win in this conference, Rutgers ended this season with ten Big 10 wins. This is an unbelievable achievement as this division includes championship teams like Michigan, Iowa, and Illonois. Thus, Rutgers has proven to be a force to be reckoned with throughout college basketball.
"
Therefore, although it ended in defeat, this season has proven to be historical for Rutgers, and only the beginning of their success. "
Despite this incredible reputation, the Big 10 continues to struggle in the NCAA tournament. According to The Chicago Tribune, nine Big 10 teams made it into the tournament, however only Michigan has made it to the Sweet Sixteen. Although Rutgers lost in the second round against Houston, they still achieved one win in the tournament against Clemson. The last time they won a game in the NCAA Tournament was 1983. Therefore, although it ended in defeat, this season has proven to be historical for Rutgers, and only the beginning of their success. 
Steve Pikiell, the Rutgers head coach, describes how he remains hopeful for the team's successes in the future in an interview following the loss to Houston in the NCAA Tournament. Further, he believes in the determination of the team to continue to work hard in future seasons. The Rutgers team motto, "Let's Dance" was coined by Steve Pikiell and often used by players like Geo Baker, Ron Harper Jr, Jacob Young, and Myles Johnson. Geo Baker, who is a senior and leader on the team, even posted a video on his instagram where he also states that the team continuously strives to keep accomplishing new goals for themselves as a team. 
The Rutgers men's basketball team is far from reaching their peak of accomplishment. In years to come, Pikiell will lead this determined group to more winning seasons, more NCAA Tournament appearances, and even more accomplishments which showcase the pride of NJ. 
About the Writer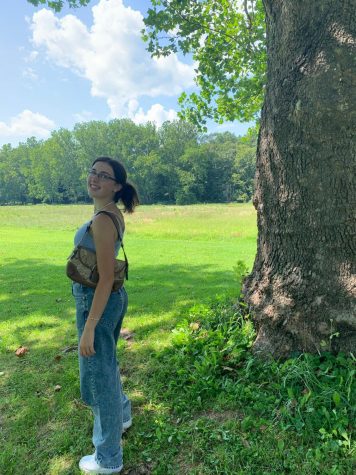 Carolyn Malman, Co-Editor of Arts and Entertainment
Carolyn Malman is a junior at Mendham High School. She enjoys playing soccer, and running winter and spring track for the school teams. Carolyn is also...