Historic Blowout for the USC Trojans against the Kansas Jayhawks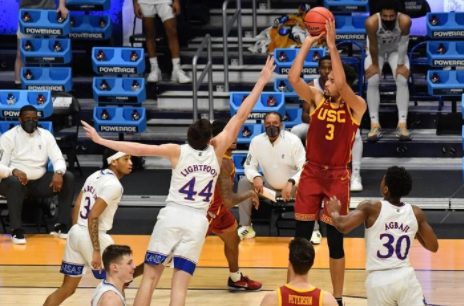 This Monday the No. 6 seeded USC Trojans of the Pac 12 conference just rolled to a 19 point halftime lead against the No. 3 seed Kansas Jayhawks in the second round of the men's NCAA Tournament West Regional game. Coach Bill Self and his team are going back home to Kansas after feeling the pain of the NCAA's worst loss in history not to mention the KU basketball program's worst loss. KU is notorious for having "slumps" which cost them four of five games and five of five of seven games this season. 
The Mobley brothers, Isaiah and Evan, had an astounding first half. Isaiah scored 14 points and Evan 7 as USC raced to a 40-21 lead by halftime. Meanwhile, KU was shockingly off target offensively, making only 29% of their shots while USC managed a 57.1% mark offensively.  KU's play against length was so spotty, a reporter during the postgame news conference asked what could be done to improve against tall frontcourts in the future. Coach Self answered back with, "You can recruit. You can address it through recruiting," Self said. "You can address it through player development. For us to be a team that really has a chance to be a national contender, I mean, we need to get a little bit more athletic. We need to get a little longer and bigger, those sorts of things." A night of celebration occurred after the Trojans ended the game with a 85-51 score. NCAA Tournament romp sends USC to the Sweet 16 for the first time since 2007. 
About the Writer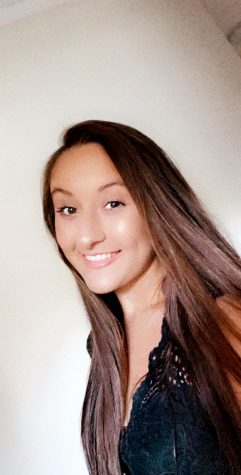 Ava Flores, Staff Writer
Ava Flores is an 11th grade student who attends West Morris Mendham High School. Some of her hobbies include writing, traveling, reading, and photography....