Hate Crimes Against Asian Americans are Increasing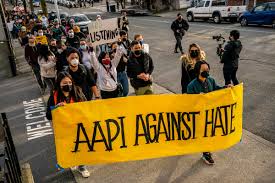 Throughout the pandemic, there has been an increase in the number of hate crimes against Asian Americans in the US. Here's the rundown: The increase in hate crimes has caused the creation of the Stop AAPI Hate project that is run by multiple organizations. They received about 2,808 reports of racism and discrimination against Asian Americans. AABANY released a report that detailed that there were 2,500 Asian American hate incidents related to COVID-19 between March and September 2020. This number underestimates the number of hate incidents, as most go unreported. Out of all the states, New York is after San Francisco in terms of reported hate crimes towards Asian Americans; New York has been the location of more physical assaults and verbal harassment. PBS details a few incidents of hate crimes towards Asian Americans in depth. But why is there a spike in Anti- Asian hate crimes?
Well, spikes in hate crimes towards Asian Americans aren't a new concept. Anti-Asian hate and violence always occur when there was a disease or outbreak that could rationalize the prejudice. A historical example of Asian prejudice was the Japanese internment camps created by FDR during World War 2. These hate crimes have spiked once more as a result of COVID and the anti-Asian rhetoric that former President Donald Trump had used when referring to it. Biden released an official memo saying that rhetoric used to harm Asian American communities must be addressed. The memo calls on the Secretary of Health and Human Services to issue guidance to reduce discrimination. The Washington Post reports that President Biden has also signed an executive order that bans the usage of anti-Asian rhetoric when referring to COVID-19. The Stop AAPI Hate project also has ideas on how to stop hate crimes against Asian Americans. NBC states that Chris Krok, AABANY Board Director and Issues committee chair, proposed making an NYPD anit-Asian Hate crime task force that would be a permanent unit as opposed to making these hate crimes a voluntary assignment. He also wants to get Asian Americans more involved in politics so that they can speak out more and have more of a voice. 
Since writing this article, a shooting has occurred in multiple Asian-run spas in Atlanta, Georgia. CNN reports that the police department in the area is not treating this as a hate crime but rather a sex crime. However, as Mayor Keisha Lance Bottoms, multiple government officials, and most people online have stated: the victims were mostly Asian American women and the spas were all run by Asian Americans. This shooting was very clearly a hate crime.
About the Writer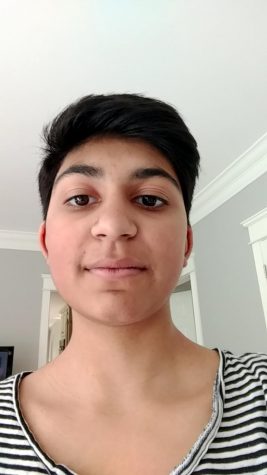 Tavishi Chattopadhyay, Staff Writer
Tavishi Chattopadhyay is a 10th grader at West Morris Mendham High School. She is part of the Service Club and now, Journalism. She enjoys playing video...