Tom Brady has extended his contract with the Buccaneers.
By Carolyn Malman
On Friday March 12th 2021, Tom Brady announced on his Instagram that he would be extending his contract with the Tampa Bay Buccaneers for at least another year, with three voidable years. Controversially, the New England England Patriots franchise quarterback Tom Brady joined the Tampa Bay Buccaneers last season. This change caused commotion throughout the world of sports, as Brady had been extremely successful with the Patriots in the past. Following his move to the Buccaneers, teammate Rob Gronkowski announced his signing with the Buccaneers as well. These two led the Buccaneers to win their second Super Bowl Championship in 2021.
"
In pursuit of 8…@buccaneers we're keeping the band together."
— Tom Brady
Now, as NFL teams have entered the off season, coaches and players are working to finalize rosters for the upcoming 2021-2022 football season. With this, sports fans everywhere wondered where star-quarterback Tom Brady would end up for the next season. Would he go back to the Patriots where he won six Super Bowls in the past? Would he remain with the Buccaneers as a result of their past success in the 2020-2021 season? Or would he dramatically impact another NFL team? This question was answered on Tom Brady's Instagram where Brady writes, "In pursuit of 8…@buccaneers we're keeping the band together". The reference to "8" obviously refers to Brady's desire to win yet another Super Bowl despite already having seven Super Bowl rings. The Buccaneers Instagram was also buzzing about extending Tom Brady's contract stating, "Going for 8". Even the Instagrams of ESPN, the NFL, and teammates of Brady are ecstatic about the upcoming season in 2021-2022. 
At age 43, many question how much longer Brady will remain in the NFL. However, as he continues to extend contracts with teams, there is no doubt that he will continue to impact the league for years to come. Although he will remain in the league, there will always be the question of which team Tom Brady will play for each season. 
About the Writer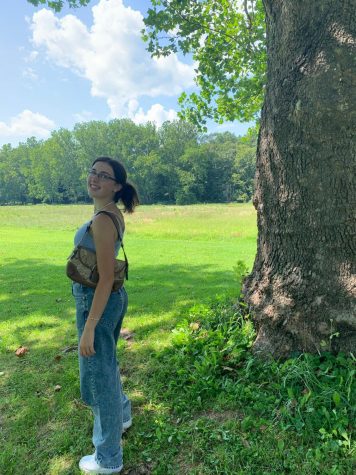 Carolyn Malman, Co-Editor of Arts and Entertainment
Carolyn Malman is a junior at Mendham High School. She enjoys playing soccer, and running winter and spring track for the school teams. Carolyn is also...