Mendham Mock Trial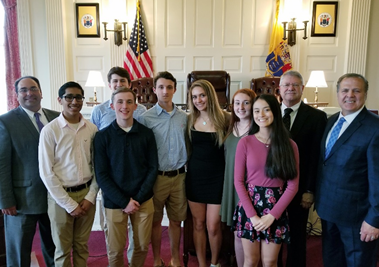 The Mendham Mock Trial team has always been a strong one throughout its many years as a club at Mendham High School.
The team has acquired many notable and impressive wins, progressing to the county and state finals on multiple occasions. As it stands now, the team has "already won the Morris County championship and are several rounds into the New Jersey State Tournament" says Mr. Heditsch, the teacher in charge of the club. The Northern Regional Final is on Tuesday, Feb 23, and if the team advances they will be among the top three in the state.
This comes as no surprise to Mr. Hetisch, who has been coaching mock trial teams for 25 years. He says the team this year "definitely has the attributes needed to be successful". What exactly goes into being a successful member of the Mendham mock trial team? Well, Mr. Hetisch says that there is a "need to have exceptional critical thinking skills and outstanding writing ability … be committed to doing the very difficult and tedious work required over the several months of preparation" and the team "requires a group of students that are willing to work hard but also work together". 
While this might seem like a lot of work, it is obvious that the members of Mendham's mock trial team are giving it their all. With large social gatherings limited because of covid, all of the team's trials and practices have been virtual. "It certainly changes some of what we do regarding courtroom theatrics and some of our time-tested techniques," says Mr. Heditsch, "but the team has adjusted very well". Despite the hindrance and lack of a social setting, the team still seems to be doing quite well. The team's performance in competition certainly isn't lacking, and "there are still plenty of laughs with the virtual format". Hopefully, next year will bring relief from the situation regarding covid so that Mendham High school's mock trial team can shine ever brighter.
Interested in getting involved in the Mendham Mock trial team? Mr. Heditsch believes that the program is " an incredible activity for students with a strong interest in law, trials, debate, public speaking and even acting. It is certainly a lot of work, but also a lot of fun". No need to be intimidated! Mr. Heditsch believes that as long as you put the work in and value a team concept, he would "certainly suggest [you] check us out and get involved next year".
About the Writer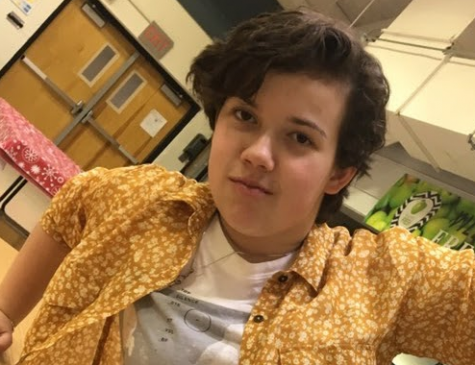 Amelia Payne, Staff Writer
Amelia Payne is a staff writer for The Patriot and is in her sophomore year of high school. She enjoys swimming, music, art, and politics. She is interested...