Governor Cuomo Accused of Sexual Harassment
Charlotte Bennet, a former executive assistant and health policy adviser in the Cuomo administration, has returned New York Governor Andrew Cuomo to the subject of national news in an accusation of sexual harassment. "I understood that the governor wanted to sleep with me, and felt horribly uncomfortable and scared," Bennett said. Cuomo has published a statement stating that he "had never made advances toward Ms. Bennet". While this is true, Bennet said the June 5 meeting, in which she felt as though "the governor wanted to sleep with [her]", contained ill-concealed sexual innuendos in the Governor's questioning of her sex life and personal preferences. The message of the entire episode was unmistakable.
The governor, in Saturday's statement, never questioned his aide's work ethic or sentiments:  "she has every right to speak out." He requested an independent review of the matter, asking New Yorkers to await its result before bestowing judgment upon him. Bennet furthered her accusation in a detailed outline of the harassment in the Times. She was hired by the administration in early 2019 as an entry-level briefer, later promoted to senior briefer and executive assistant. The Governor and herself were friendly, conversing briefly about shared connections with Westchester County and occasionally her dating life, which she deemed inappropriate but manageable. In May of 2020, she noticed that the Governor's perception of their relationship began to change, as he frequently questioned her about her love life and whether she was involved with other staff members. Following a meeting in June, Cuomo instructed her to turn off the recorder and explicitly spoke about uncomfortable topics, including "age differences in relationships" and the loneliness of the pandemic. He described "wanting a girlfriend, preferably in the Albany area" and asked if she had ever been with an older man, resisting her attempts to shift the conversation into neutral territory. Bennet eventually left the state government last fall, attributing this to his suffocating presence and the need to recover. Initially, she had been committed to continuing in public office and ignoring the uncomfortable situation of the past summer, yet she soon learned "that's not how that works." 
Charlotte Bennet's statement follows another accusation by former economic development official Lindsey Boylan, who claimed that the Governor had harassed her on several occasions from 2016 to 2018– including an unsolicited kiss on the lips in his Manhattan office and an invitation to play strip poker on a government airplane. The Governor's press secretary immediately shot down the claims as being "simply false", yet the Cuomo administration– having already been reeling from a controversy over his handling of assisted living facilities– is nursing open wounds. 
About the Writer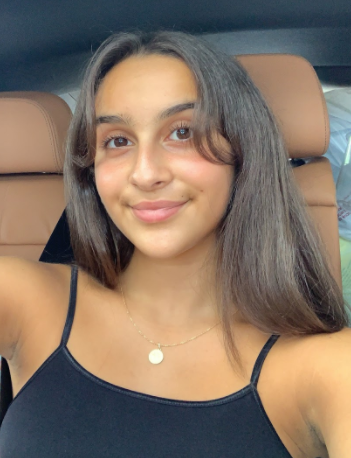 Ana Clara Monaco, Editor for School and Global News
Ana Clara Monaco is West Morris Mendham sophomore. She sprints for the Mendham Track & Field team and participates in multiple clubs. Outside of school,...