Mendham Beats Roxbury in an Exciting Matchup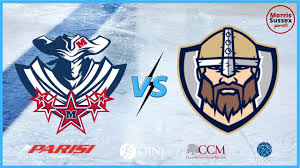 The Mendham Boys Ice Hockey Team has once again pulled through after a bumpy start to the
season and has had two consecutive wins against Roxbury and Montville. After another loss to
Madison because of their dirty sandbagging, Mendham was ready to get another win against
Roxbury to secure their spot as second in the playoffs.
That game did not come easy last night, though. The spread had Mendham in favor of
winning, but Roxbury came to play a dirty game. Even with this in mind Mendham did not go
easy in the first period. After a great pass by Shane McCarthy to Ian Tamboowalla, Tamboowalla
roofed it right over the goalie's head to start the game off with a bang. Mendham played very
strong defense the rest of the first and came off the ice feeling proud of the way they played.
Going into the second was rough for Mendham. Roxbury's goalie pulled through for them and
Mendham was a little too comfortable with their lead and let up 4 goals in the second period.
Roxbury had clearly won this period and was celebrating at their bench. Going into the third was
also pretty rough for Mendham as they let Roxbury score just one more time before they could
get back on their feet. It was Mendham's turn to start scoring and Mac Goggin did just that with
an amazing snipe from the top of the circle. This goal was the game changer and led Gavin
Marschuetz to score just 3 minutes after, through the five hole. After some roughing in front of the net, Tristan Aitkenhead scored off of a rebound from Mac Goggin's shot which paved a way for a hat
trick. After a fantastic breakaway stop but Tim Tamboowalla Mac Goggin was able to score an empty netter from across the ice making the final score 8-6. Mendham Ice Hockey looks forward to playing Roxbury again in the playoffs.
About the Writer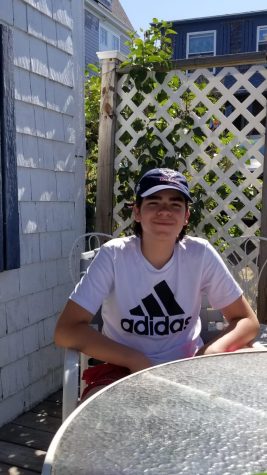 Tommy Kessler, Staff Writer
Tommy Kessler is a sophomore at Mendham High School. Tommy plays hockey and likes to read, play video games, and listen to music. He has never had any...