Super Bowl LV Recapped: What Went Wrong With the Kansas Chiefs?
Reigning Super Bowl champions, the Kansas City Chiefs, fell to the Tampa Bay Buccaneers in a 31-9 loss on Sunday night at Raymond James Stadium. The Kansas City loss came out of nowhere. Tampa Bay quarterback Tom Brady secured his seventh Super Bowl win, his first in the National Football Conference (NFC). At age 43, Brady is exceeding all expectations and will not be retiring any time soon. After completing 21 of 29 passes for 201 yards, and three touchdowns, the future Hall of Fame quarterback led his team to their second Super Bowl victory since the 2002-03 season.
As for the Chiefs quarterback, Patrick Mahomes ended the NFL season with one of the worst games of his career. After being down at halftime 21-6, Kansas City tried to play catch-up for the rest of the game. However, the offensive line was unable to connect down the field. The 95 penalty yards on eight miscues during the first half did not help the Chiefs' chances of making a comeback. 
"I just think we weren't on the same page as an offense," Mahomes said. "I wasn't getting the ball out on time. The receivers were running routes not exactly where I thought they were going to be at. The offensive line, they were good sometimes and sometimes they let guys through. When you play a good defense like that, you've got to be on the same page as an offense, and we weren't today."
The relentless Tampa Bay defense held the Chiefs to three field goals and brought pressure to Mahomes 29 times, the most of any quarterback in Super Bowl history. Shaq Barrett, Jason Pierre-Paul, Vita Vea, Ndamukong Suh, and Steve McClendon kept Mahomes boxed in the pocket for most of the night, forcing him to resort to short passes and runs. Mahomes took three sacks and threw two interceptions on tipped passes. He did not have enough time to target his receivers downfield or improvise plays without the panic brought on by the Bucs defensive line.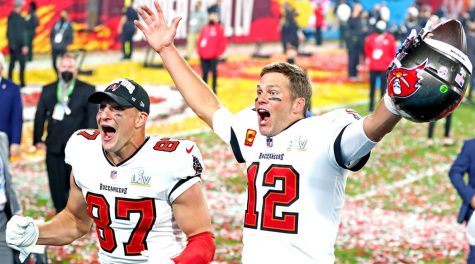 Tampa Bay offensive coordinator Bryan Leftwich devised a cohesive game plan that thrived throughout the game, especially in the red zone. Tight ends Rob Gronkowski and Cameron Brate, along with running back Leonard Fournette combined for 13 receptions for 139 yards. It is safe to say that the Bucs redeemed themselves after their disastrous Week 12 performance against a victorious Kansas City; Mahomes ended the game with 462 yards, the highest of his season, with three touchdown passes.

"It was a bad day to have a bad day," Andy Reid, Kansas City head coach, commented. "I'm not going to lay it on the offensive line. When we lose, we all lose together on this." 
Mahomes and the Chiefs surely will not let up after this loss, nor will they let it define them. The young quarterback said: "It's not the end of something. It's going to be another chapter where we're going to have to continue to drive to make ourselves better so we're back in that game." It all started back in Kansas City. The 2020-21 NFL season kicked off with the Chiefs and the Houston Texans on September 10. Both teams and fans faced changes and hardships throughout a season unlike any other. Although we do not know what the 2021-22 season will hold, the NFL will certainly do whatever it takes to bring fans the joys and excitement of football.
About the Writer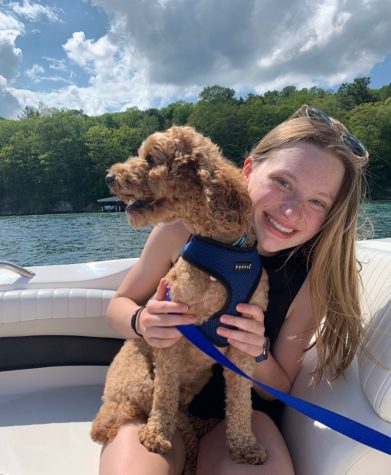 Emma Stark, Co-Editor for Sports
Emma Stark is a sophomore at West Morris Mendham High School. She plays volleyball for Mendham and for Garden State Elite. She also sings and plays the...