Featured Athlete: Up and coming basketball star Marty Mahoney makes his debut on the Mendham Boys Varsity Basketball team
This year, junior at Mendham High School, Marty Mahoney plays his first year on the Boys Varsity Basketball team.
Mahoney is an extremely dynamic player who brings a revived sense of energy the second he steps on the court. At 5'10, Marty Mahoney acts as a guard who can thrive in point guard and shooting guard roles. When asked how long he has been playing basketball, Mahoney answers with an energetic "my whole life dog". He first played basketball on the Mendham travel team, and moved on to being very successful on his middle school basketball team. At St. Joseph's Middle School, Marty Mahoney was the all-time leading scorer in school history. Clearly, Mahoney is an extremely talented player who leaves an impact on each team that he is on.
On the topic of the boys varsity team this year at Mendham, Marty Mahoney states that he "loves [the team's] brand of basketball, and [they take] pride in defending the basket, making good decisions, and not turning the ball over". Led by Coach Connely, the boys basketball team starts their season with an impressive win over Morristown Beard.
"
Mahoney is an extremely dynamic player who brings a revived sense of energy the second he steps on the court."
Many things inspire Marty Mahoney including music by Machine Gun Kelly and Lonely Island, his passion for sweaters, and Steve Stifler("The Stifmeister") from the American Pie movies. These inspirations motivate Mahoney on and off the basketball court. In school, Marty Mahoney enjoys Spanish class, and aspires to be involved in international business in the future.
Close friend, former teammate, and Junior at Central High School, Sean Davies states that "Marty wants to make fat stacks" in the business industry. Obviously, Mahoney is goal driven, and hopes to transfer his passion for the game to his future career. Marty Mahoney also enjoys long walks on the beach, and spending time with his friends. St. Joseph's, his small Catholic Middle School, has allowed him to develop strong relationships with his classmates. Mahoney takes great pride in his friendships, and has maintained these relationships with his close friends since middle school. He frequently dines with his friends at Applebee's, which is his favorite restaurant.
Mahoney does not have exact plans for the future, and states that his "recruitment is still open". For now, however, Marty Mahoney will continue to make a positive and energetic impact on the Mendham High School sports community. 
About the Writer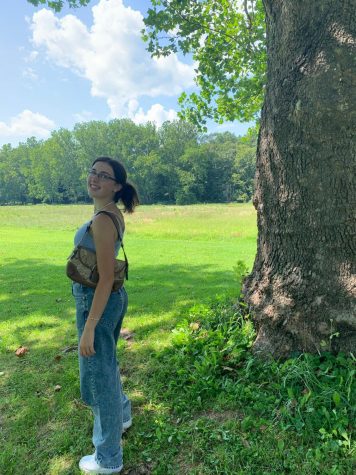 Carolyn Malman, Co-Editor of Arts and Entertainment
Carolyn Malman is a junior at Mendham High School. She enjoys playing soccer, and running winter and spring track for the school teams. Carolyn is also...