A Feature Look Inside Teenage Actress Ursula Lagana's Acting Career… and so much more!
By Carolyn Malman
Ursula Lagana is a Junior at Mendham High School who participates in the Abbey Players. This theater group performs at the local private school, Delbarton. Since Delbarton is an all-boys school, they run a theater program where boys from Delbarton mixed with girls from many different schools in the area come together to perform an extremely well thought out drama in the fall, and a musical in the spring. Lagana shares how she "loves to make new friends" that are "seperate from school, and are in a different environment,". Ursula Lagana thrives in her Hannah Montana life, where she can get the best of both worlds with her theater and school friends and experiences.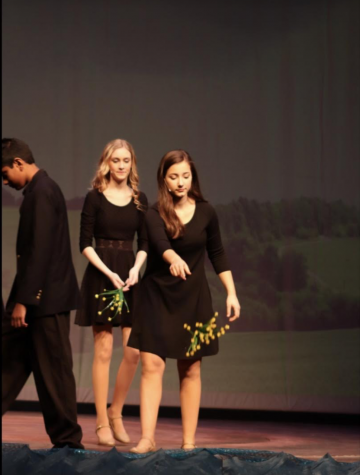 Although Lagana devotes a lot of her current time to the Abbey Players, she wasn't always this involved with theater. She states that at her middle school, St. Joesphs, "everyone else was doing [the play] so [she] did it". She did not have this sense of passion and strong interest in theater until her sister, Monica, urged her to get involved in the Abbey Players once she got to High School. Monica, who is two years older than Ursula, had been a part of the Abbey Players since she was a freshman in high school(one must be a freshman to participate in this theater group). Without even prepping for the audition, Ursula Lagana landed a spot in the ensemble of her first ever play, "Metamorphoses", making her the youngest member of the cast. 
Approaching Sophomore year, Lagana decided that she wanted to learn how to "properly" sing to help her with her performances in the play. So, that year she decided to take choir at Mendham High School. She feels that choir has helped her improve her singing voice to a point where she can use it to be her best self on the stage. Lagana went on to be a member of the Abbey Players throughout Sophomore year, and now into Junior year. 
The newest production at the Abbey Players is their fall drama titled "Working". This production details many occupations, and uses music to showcase the contrasting working environments for different people. In trying out for a part, Lagana feels "more comfortable getting an ensemble role," however she would be "okay with a solo", for a solo could be a good opportunity for her to try something new. She even goes on to say that "dancing is [her] favorite" part of being onstage, while she also enjoys the singing element of theater.
"
Ursula Lagana thrives in her Hannah Montana life, where she can get the best of both worlds with her theater and school friends and experiences. "
Despite her oldest sister, Isabel, studying theater at Montclair State University, Ursula Lagana does not want to pursue a career in theater. Instead, she describes that she may want to study business to help with a future occupation. Theater, on the other hand, is a way for Lagana to simply enjoy herself and spend time with her friends. In addition to her older sisters, Monica and Isabel, Lagana has four other siblings making Ursula a part of a very large loving family. Lagana loves being a part of her big family, and enjoys spending time with many family members. 
Besides theater, Lagana started running Spring Track in Sophomore year, and even began taking lessons on pole vaulting. Sadly, the season got cut short because of COVID-19, and Lagana never got to compete in a meet. She loves track for similar reasons that she loves theater: Ursula can spend time and have fun with her friends. She cannot wait for the upcoming Spring Track season, and hopes that it will not get cancelled due to Coronavirus restrictions. 
Ultimately, Ursula Lagana thoroughly enjoys being a part of many aspects within and outside of school, and she continues to make a positive impression on her community.  
About the Writer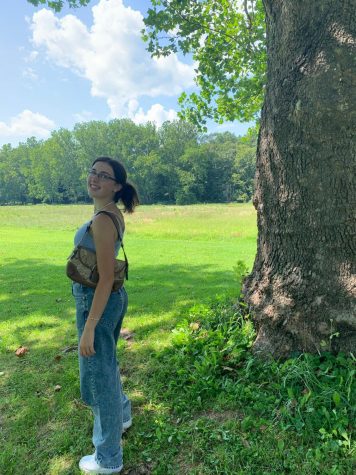 Carolyn Malman, Co-Editor of Arts and Entertainment
Carolyn Malman is a junior at Mendham High School. She enjoys playing soccer, and running winter and spring track for the school teams. Carolyn is also...