Mendham Girls Soccer Season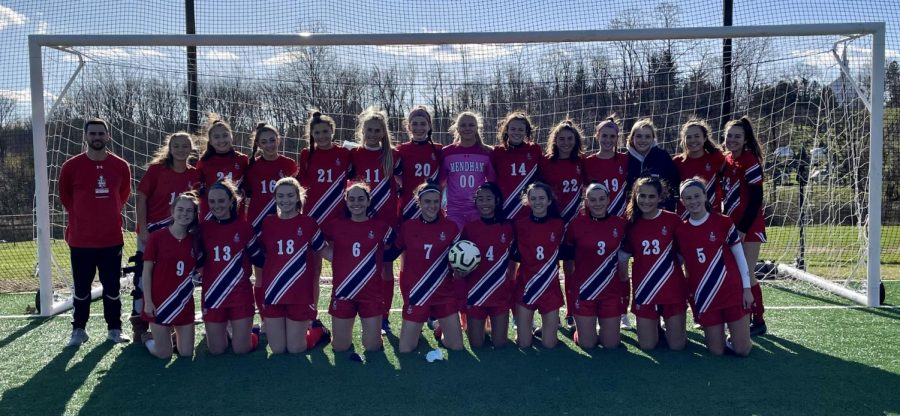 Mendham Girls Soccer Season
By Aimee Barsa 
The Girls Soccer team had a very fun season this year even though it was very different from usual. Caroline Buchanan is a junior who is a part of the Girls Varsity soccer program and has had the opportunity to impact the program. Caroline Buchanan expressed that "The soccer season was very fun and that their season was successful." They ended their season with a 7-5-1 record which is very impressive considering how many talented teams they faced. The Girls soccer team faced Chatham, Morristown, Central, Montville, Parsipanny Hills, and Wayne Valley. All of the teams that they played were challenging opponents and there were no easy wins.
This year was the first year with Goldsworthy as the head coach and Buchanan said that "all the practices were very organized and very fun". She also expressed "How young the team was and a lot of the starting players were sophomores." Having a young team can always be challenging when playing teams that do consist of all upperclassmen, but Mendham having a lot of the team being sophomores only helped the team. This program in general had a lot of new challenges to face. The whole team was pretty young, they had a new head coach and assistant coach, and they had to deal with all Covid restrictions. Even with those challenges, they were able to improve the program and end the season with a winning record.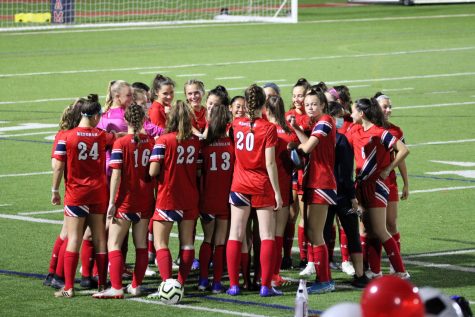 Due to Covid a lot of teams had to quarantine because people on the team got Covid or the program had been completely shut down. Mendham didn't have that issue and they were able to make it to states without Covid affecting them. Mendham went into states really strong with a "four to zero win against Warren Hills but lost the second game against Wayne Valley 3-0" Buchanan said. Wayne Valley had been the number one seed and had over 50 goals by the end of their season so going into the game Mendham knew it was going to be challenging. Buchanan also said that "the score didn't depict the game exactly and that Mendham did have a lot of opportunities but just could not capitalize on them". Mendham had a lot of ups and downs "throughout the season, but they came back and won a lot of the games that they lost to." This just shows how strong that team was and how every player gave it their all at all times. They even had a motivational speaker, John Paul Gonzales who is known for helping the Giants win the Superbowl come and talk to the team. What Caroline said was "very motivating and helped the team come out and win the first state game 4-0 and even when we lost to Wayne Valley everyone was all in and no one gave up". Even though the girls' soccer team did come to an end, all the players knew they gave it they're all in every game. This team is a great reflection of Mendham and shows how dedicated Mendham athletes are to their sport.