Road to Success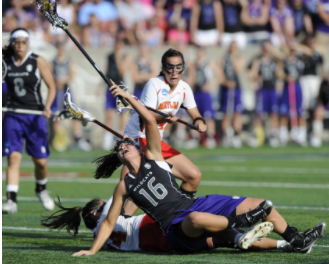 This week's featured article is not only about a former Division 1 lacrosse player but she is also Mendham's Varsity Girls Lacrosse coach.  The Patriot caught up with Ms. Cassera, Guidance Counselor, to investigate how the upcoming girls lacrosse season will play out and how her experience as a lacrosse player at Northwestern University has impacted her coaching. Much to the chagrin of many last year, the girls lacrosse teams were suspended due to COVID-19.  When asked if she is anticipating that the teams will be on the field in the spring, Ms. Cassera shared, "That's a great question! I am super hopeful and keeping my fingers (and toes) crossed that we will have the opportunity to play this spring. Since the fall season was able to happen this year, I am really hoping that the NJSIAA will figure something out for our spring athletes, too! The good news for us is that since we are an outdoor sport, lacrosse doesn't pose the same COVID-related issues as would an indoor sport such as basketball or wrestling."
Perhaps a more important question after the varsity players have been out of play for most the year, is how will Ms. Cassera prepare her varsity team for the season ahead.  She shared her plan for getting the team season ready, "To get us ready, we will focus on getting back to basics and making sure we have a strong foundation. Stick stills, catching and throwing, conditioning, etc. From there, we can build on those basics and work on developing our offensive and defensive skills and meshing together as a team."  
The varsity team will have their work cut out for them as Ms. Cassera reviewed her goals for this year's varsity team, "I hope that all of my players have learned to never take a moment for granted because you never know what can happen! Injuries happen, a pandemic happens, and you have to play like each moment could be your last and I hope that's a lesson we've all learned from last season." Her second goal is to have the team be competitive, "Our last full season (2019) was an amazing one, winning the Morris county championship, winning our section and competing in the state championship game."  Ms. Cassera will have high expectations for this next team as well. Ms. Cassera's final goal for the team has to do with team culture, "Our team this year will be lacking true varsity experience since last season didn't happen. I want to be able to mesh well as a team since we will have many new faces to the varsity level."
Ms. Cassera brings her knowledge and talent as a former Division 1 lacrosse player and it's clear that this experience has helped her develop into a successful coach.  She shared, "I think my playing experience has helped me to be able to put myself in my players shoes. I've been there. I've played for really strong programs, both in high school and college, and I know what it takes to be successful. I know the level of commitment, effort, and how putting the team before yourself are all critical pieces of the puzzle, which are things that I preach to my teams. I've been blessed to have been coached by some of the best in the game and I model my coaching style off of them."  The Mendham lacrosse program is so fortunate to have Ms. Cassera!
What is her favorite part about being a coach?  Ms. Cassera replied, "Seeing something click on the field that we worked on during practice is something so rewarding. Pushing my players to be their best every day, I get to watch them grow as athletes and as people and I truly enjoy that process. I also have been fortunate enough to get to watch some of my former players play at the next level and knowing that I was able to help them get to that place and was a part of their journey is something I'm very proud of."
Ms. Cassera's advice to athletes pursuing a Division 1 program is, "Don't relax. Keep getting better and keep practicing and playing as much as possible. Making yourself visible at tournaments, camps, clinics etc. is so important for exposure. Even once a player has committed to play at the next level, it's so important to keep improving and not get complacent. The real work hasn't even started yet!"  Her suggestions for freshman looking to get involved in Mendham's lacrosse program is, "Do it! We work hard but we also have a lot of fun. We welcome all new-comers and would love to have any freshmen come out for lacrosse, whether you have played before or not!" 
About the Writer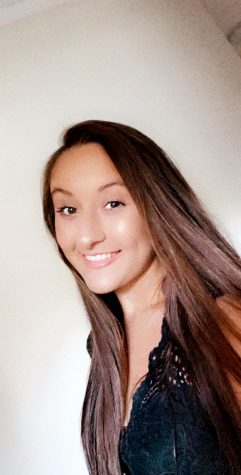 Ava Flores, Staff Writer
Ava Flores is an 11th grade student who attends West Morris Mendham High School. Some of her hobbies include writing, traveling, reading, and photography....