Hubie Halloween: Is it a Trick or a Treat?
Adam Sandler is back to Netflix and is starring in his new Halloween film Hubie Halloween. Hubie Halloween was released on October 7th, 2020, and currently has a 57% rating on rottentomatoes.com and was produced by Happy Madison Productions.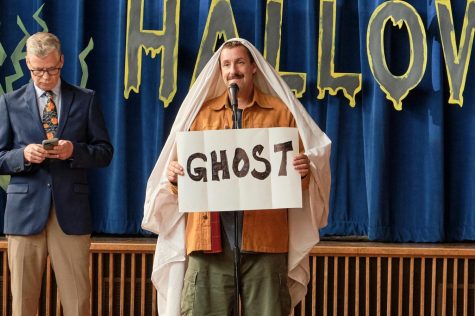 The film follows our main character, Hubie Dubois (Adam Sandler) who is made fun of by most of his peers in the town of Salem, Massachusetts. Hubie is very passionate about Halloween and spends his time monitoring the streets and protecting others from what he perceives as harm. This Halloween there seems to be even more chaos than normal with both the escape of a patient from the mental institution and Hubie's new and creepy neighbor (Steve Buscemi) who is potentially a werewolf. Hubie is determined to save everyone from the danger lurking while also trying to win over the girl he has always liked, Violet Valentine(Julie Bowen). This movie has everything you would expect in an Adam Sandler movie including the underdog story, comedy, and romance.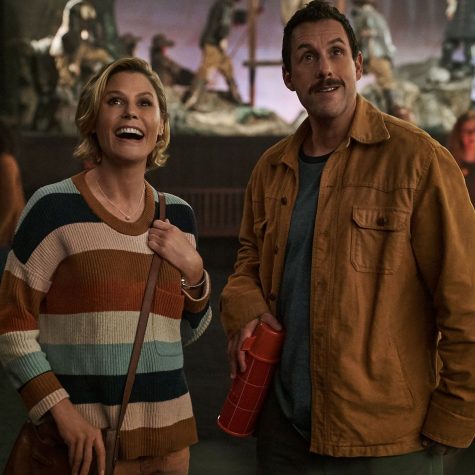 There are also a lot of familiar faces in this movie. Alongside Adam Sandler, the movie stars Kevin James, Julie Bowen, Rob Scheider, Maya Rudolph, Keanan Thompson, Noah Schnapp, China Anne McClain, and even Shaquille O'Neal. Many of these people are well-known actors and actresses and are typically found in Adam Sandler's movies. A well-known movie that most of these actors are in together is Grown Ups. Sandler consistently works with these people because of how well they all work together on set and how much fun they have. Actor David Spade, who also stars in lots of Sandler's movies said "We all write jokes for him," and that is another reason why they all are always in movies together.
This movie did have some laughable moments and did a good job of getting you in the Halloween Spirit. However, at the end of the day, it was just a typical Adam Sandler movie and everything was very easy to predict. If you are looking for a lighthearted movie to get you in the Halloween spirit and are a fan of Adam Sandler, then I would recommend this movie to add to your Halloween watchlist.