Leaving a Legacy
Kobe Bryant also known as the scoring assassin in the game of basketball recently passed in the year 2020. Some of his accomplishments included winning five NBA championships, making 18 All-Star teams, winning an MVP award, winning two scoring titles, and two Olympic gold medals. Bryant craved competition and had one of the strongest mentalities of any athlete. He always had the strive and hunger for improvement whether that be coming hours before practices and games or staying afterward to improve. The word lazy was never in Kobe's vocabulary. Bryant once stated, "I have nothing in common with lazy people who blame others for their lack of success. Great things come from hard work and perseverance. No excuses." With the passing of Kobe's death, his nickname "black mamba" became more apparent to everyone who adored the game of basketball and anyone who had heard of basketball star Kobe Bryant. He related his mindset to the fierce assassin known as the black mamba species. Black mambas are known for their cunning and aggressive behavior which Kobe related to his own. Bryant always pushed his limits that he set for himself and surpassed other's expectations. Bryant is number four on the NBA's all-time scoring list scoring 33,643 points during his basketball career. The world had seemed like it stopped after we lost both Kobe and his thirteen-year-old daughter Gigi in a helicopter accident. Losing such an inspiring person who did not waste a minute of his life was truly a travesty. Bryant's legacy will always be sealed as one of the greatest to ever play the game of basketball. His persistent attitude and undying devotion to the game made his snake influenced nickname the perfect title. He has been a true inspiration to those playing in the NBA, other athletes who seek greatness, and our future generations.
About the Writer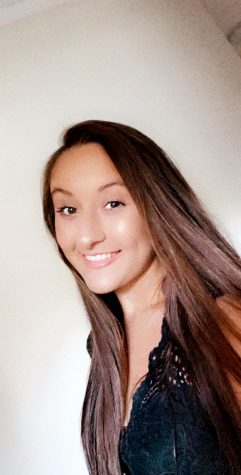 Ava Flores, Staff Writer
Ava Flores is an 11th grade student who attends West Morris Mendham High School. Some of her hobbies include writing, traveling, reading, and photography....