Why Jamal Murray is the NBA's next superstar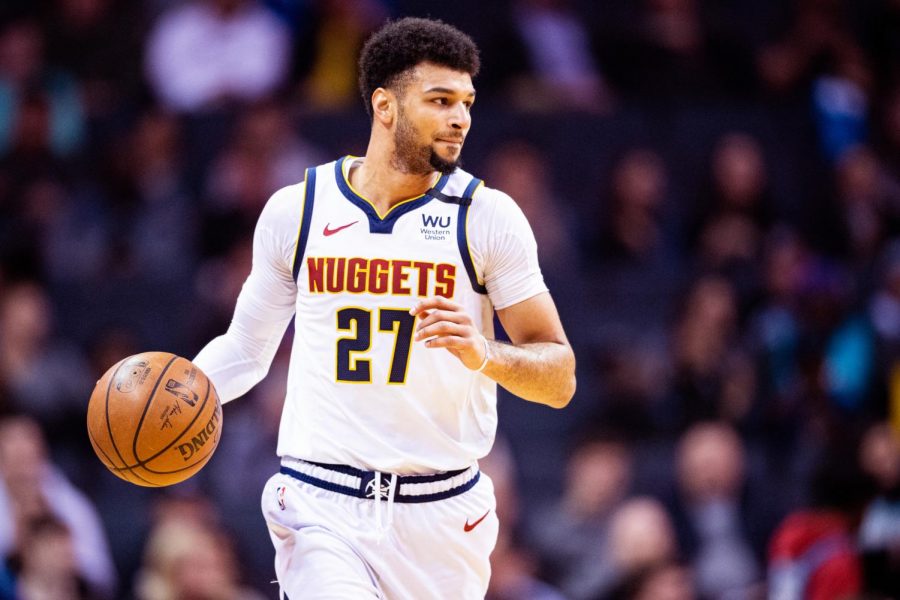 Many young NBA players are on the road to becoming stars of the game. Nevertheless, to be in the NBA is impressive for an athlete. Despite everyone else, there is one man that stands out, that is, Jamal Murray of the Denver Nuggets. 

His performance over his continuing 4-year career has done nothing but improved, and his performance in this year's playoffs speaks volumes for him and the rest of the league.

The Nuggets, entering the playoffs, were outcasted and not expected to go very far. Thanks to Jamal Murray's outstanding leadership and his sidekick Nikola Jokic they could turn a playoff run from little to nothing to the western conference finals. In the first round, the Jazz and the Nuggets faced each other pretty well. 

Both teams had great shooting guards with reliable centers. Soon in the series, the Jazz took a 3-1 lead. Despite the overwhelming lead, Murray was still doing exceptionally well. He was able to average 31.5 points per game, scoring 50 points in one game and eventually winning Denver the series over the Jazz series. 

It is not that Jamal Murray will be the next Michael Jordan, even though he shows Jordan's flashes. Murray is becoming his superstar with his style, his own rugged yet technical form of play, with his ability to posterize, dunk anyone on the floor, and take a stepback three with ease. 

Murray's next challenge was the famed clippers, which were expected to win it all this year and at least go to the western conference finals. The expectation was terminated as soon as the LA Clippers went 3-1 up in the series against the Nuggets. With Jamal Murray averaging 22.5 and leading the Nuggets to yet another 3-1 series comeback.  

His ability to average 26.5 throughout this year's playoffs against three outstanding teams speaks volumes of what he can become. Another reason he can stand out so much is that Denver is not a usual title contender. Other than Nikola Jokic and Garry Harris, Jamal Murray does not have many options for moving the ball. 

Anyone can break out in the playoffs, but doing great in the regular season is another discussion. The tenacity one has to have going day in day out at a consistent rate is something that very few athletes can do. However, Jamal Murray is not the average athlete. His ability to keep a constant rate of high scoring while playing an unbelievable amount of minutes.  Ever since Murray was drafted, he has done nothing but improved and led his team to the playoffs.

Murray's mindset has been great since day one. After his game seven loss last year to the trailblazers where Murray shot 4-18, he said,

"

"I did not have the game I was supposed to have""

(NBCSports). That kind of mindset will take you far in anything. 

Another example of his great potential is that his PER(player efficiency rating) went from 17.7 to 27.4, a historic jump after he said this. In his rookie season, Murray averaged 9.9 ppg and doubled his average over three years to 18.5 ppg. 

Despite having a great playoff run, some would say it is a stretch to claim that Jamal Murray is the next NBA superstar since others are in line to be the next big thing, such as Luka Doncic, Ja Morant, and Trae Young are already young stars of the game and MVP talent. 

The difference between these guys is that some of these young guys are already established stars. Some would say that it is also difficult to predict the next star of any sport. Jamal Murray is not on the level of Luka Doncic, but he is close and has the potential to be. 

These young superstars are shinning because of how they are the lone rangers of their team. Their lack of options on their team makes them stand out and their skills on the court. 

Many players among Murray are already becoming stars, Murray is one who stands out of that pack. He now has time in the offseason to improve and truly blossom into an NBA star.