Why Khabib Should Fight Gaethje Next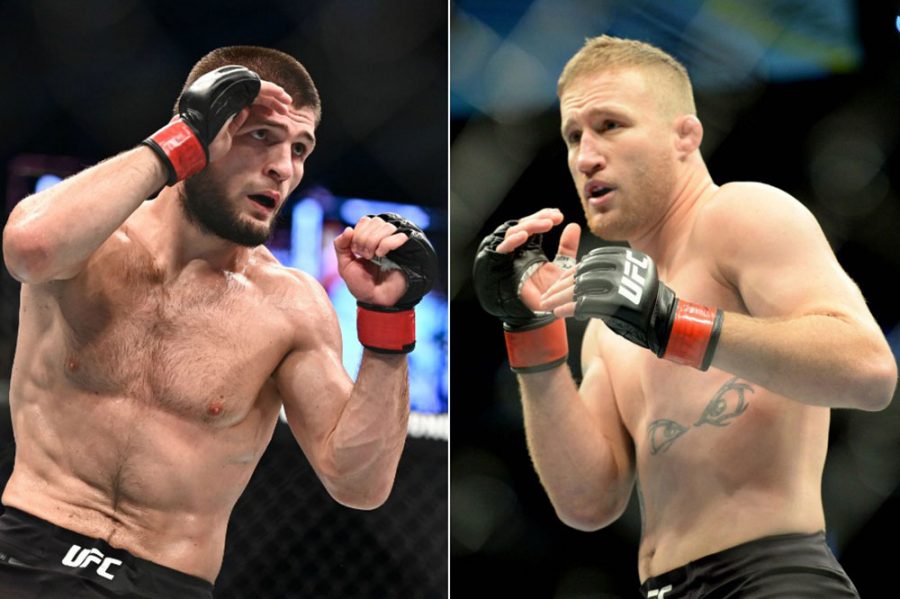 Last Saturday was UFC 249 where we saw the number one contender of the lightweight division Tony Ferguson take on the number four ranked Justin Gaethje. This was a very important match for both men because it was for the interim lightweight championship. This means whoever won this match would have a chance to take on the champion Khabib Nurmagomedov sometime this summer. Kabib was supposed to take on Tony for the belt however the 31-year-old flew back to Russia to be with his family and continued to train and tried to get answers from UFC president Dana White on where the Ferguson fight would be. Travel restrictions were put into place that essentially meant Nurmagomedov would be unable to exit Russia. With Khabib having a record of 28-0 and Furgerson who at the time was 25-3 would have been a good title match. However the best matchup for Khabib would have been Gaethje and here is why. As we have seen from previous matches Khabib is very good when the matches are on the ground. For example in his last fight he was on submission in the third round vs Dustin Poirier on September 7th 2019. Going back to the match before that when Khabib took on the one and only Conor Mcgregor he was able to make Connor tap out in the fourth round. Out of all of Khabibs matches he only has 8 knockouts. The other 20 have come from either submission or decision. 
Now the best answer to beating Khaib is to get a fighter who has a lot of power and can take him on the ground. That fighter is Justin Gaethje. Gaethje was able to show tat power in his previous match vs Ferguson. He is by far if not the most powerful fighter in the light heavyweight division. In UFC 249  Justin was able to land 143 significant strikes on Tony Ferguson and 100 of them were to his head. If you didn't know the outcome of that match it was a knockout by Gaethje in the fifth round. With that win that put him at a record of 22-2.
Also with that win last Saturday that made Justin the intern lightweight champion. Tht means he receives a belt and is considered a co champion with Khabib. However after winning his belt Justin wanted no part with that belt and said" I don't want this, I will put the real one on". What Justin meant is that he wants to be the only champion not share it. 
As mentioned before Justin has two losses coming from Eddie Alvarez in 2017 and Dustin Poirier in 2018. Besides those two losses Gaethje has been nothing but dominant in the lightweight division. 
Now going back to why Gaethje matches up well against Khabib on the ground. Although Justin only has won one match due to submission he was a wrestler in high school. Gaethje began wrestling at the age of four, and attended Safford High School, where he was a four-time finalist and two-time Arizona State champion as a wrestler. He also played football and baseball in high school. What he likes to do to his opponents on the ground isn't really make it look like he is going to make them tap out but use his power to take the energy of his opponent out. So if anybody were to wrestle with Khabib it would be Gaethe because he would have the best chance to out wrestle him and come away with the win. 
Another reason why he should be the one fighting Khabib is because he has beaten everybody he has needed to beat. He shouldn't have to fight anybody else to prove he deserves a shot for the actual title. Prior to the match against Tony Ferguson everybody was saying that if anybody could take down Khabib and his 28-0 record it would be Tony. But we saw in UFC 249 that Gaethje was the better fighter and it wasn't really that close. Now some people think that Khabib should vs Conor Mcgregor again, The reason that he shouldn't get another chance at Khabib is that we already saw that and it was complete domination. People just want to see that fight because of Conor Mcgregor's name. 
Once Justin Gaethje battered Tony Ferguson in a fifth-round TKO win over the former interim champion, a matchup between The Highlight and undefeated Khabib Nurmagomedov instantly became the new fight to make. Not just in the lightweight division but in the UFC right now. 
It could have been the excitement and buzz from Gaethje dominant performance that had Dana White talking about making the fight happen on "Fight Island" in June or July. 
With some time to mull it over and other factors coming in to play, it now appears the targeted date will be closer to fall. 
"Because I talked to Khabib yesterday, and he said September. I'm ready to go in September," White said about the fight, per Farah Hannoun and John Morgan of MMAjunkie. 
One of the factors for Nurmagomedov is presumably the health of his father and trainer, Abdulmanap Nurmagomedov, who has been in a "serious but stable" condition in Russia after complications following heart surgery, per RT.com. 
A summer date would have also been a quick turnaround from Ramadan for Nurmagomedov. The champion rarely fights close to Ramadan as he prefers to have time to resume training after spending the month fasting. 
A September date gives Gaethje time to fully recover from his high-paced fight with Ferguson and allow time for Nurmagomedov to be with his family now. 
About the Writer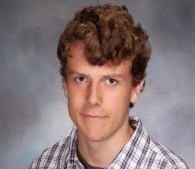 Tyler Goodwin, Writer
Tyler Goodwin is a senior at Mendham High School. Tyler is a member of Mendham's journalism class and writes for the paper, The Patriot. He wanted to...