Why The Office is one of the Best Shows to Ever Exist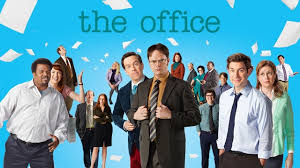 This is an opinion piece. Kiril Hadjipetkov is a senior at Mendham who writes for School News. All of the views expressed in the following editorial are his own and do not necessarily reflect the views of The Patriot. 
As many people already know, quarantine can get extremely lonely, boring, and depressing. These kinds of things can put a void in one's heart, especially since we don't really know when things will go back to normal. With that being said, one of the best things to do in these dreary times is to fill that void with entertainment, and I can tell everyone firsthand that binge-watching the show The Office is an excellent way to put off any true productivity while chasing that feeling of 'normalcy' that The Office does such a great job of finding beauty in.
Complete with nine seasons totaling up to 201 twenty-minute episodes, The Office is one of those shows that you can almost endlessly binge without ever getting bored. While impressive, this is still just a number so today I am going to delve further into the Dunder Mifflin universe in order to elaborate further on why The Office is one of the best shows to ever exist.
To start off, when watching a show, one may do it to emulate a certain emotion. For example, one may watch Breaking Bad (another incredible show) for the drama, or Its Always Sunny In Philadelphia (great show as well) for the stupid humor. However, The Office, while mainly a comedy, seems to effortlessly dance all over the spectrum to create more of an experience than just jokes. Throughout the show's huge lifespan, stories of love, pain, pride, and insecurity are told in a way that will keep any viewer hooked. Most of the show is a guaranteed laugh, which always remains true as The Office is a sitcom, but within these comedic scenes is so much more, which takes me to the next point.
One of the biggest factors in my argument is the true attachment felt to the characters as the show slowly unfolds. Due to the 'realism' of the show's setting, all of the characters can be extremely relatable to at times and seem like regular people. Through the course of the show, which delves into multiple years of the characters' lives, things are constantly changing, which is shown in the individuals' prominent growth through The Office's life span. As the characters change, mature, and learn more about life in general, a bond to the show will inevitably form. I can confidently say that finishing the show was one of the saddest days of my life, which can only be cured by going right back to the Pilot episode. These nine seasons cover a big chunk of life, so once you reach the end it feels like a long journey was completed, and even sadder, that you are saying goodbye to an old friend that you've grown close with.
"
"These nine seasons cover a big chunk of life, so once you reach the end it feels like a long journey was completed, and even sadder, that you are saying goodbye to an old friend that you've grown close with.""
— Kiril Hadjipetkov
To any of those reading that have never seen The Office, I would recommend that you watch it now over any other time. Humans are yearning for two main things right now; normalcy and human interaction, and The Office does a beautiful thing of portraying both. While a workspace isn't something known to be fun or interesting on the outside, there are always hidden gems, which the writers of The Office did a great job of portraying. In times like today, this lesson shouldn't go unnoticed. Normalcy is often looked down upon and ignored, but when taken away, the painful realization that it was taken for granted often comes into one's mind. Something as basic as school or a workplace is more than just a space, it is home to endless experiences, relationships, and memories that are waiting to be created. They have always been there, but sometimes one will only see what they are missing when it is taken from them.
Be that as it may, there isn't much to be done right now about that, so my best advice is to immerse yourself in The Office, and find the beauty in what we do have right now. Experience the comedic genius of the writers as it is portrayed through numerous talented actors and actresses and you will find yourself constantly repeating the words just one more episode in your mind. I can assure you that most other shows will not give you the same feeling The Office does. 
Kill your boredom with some Kanye West also! Here's a review on his latest album.
Or, read about more upcoming albums of 2020!
About the Writer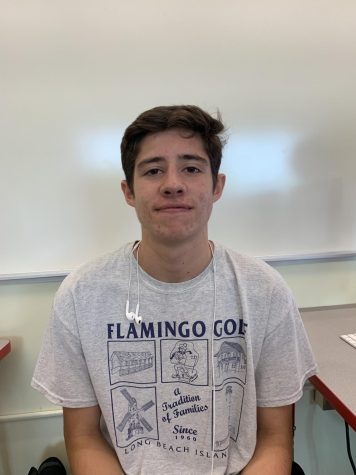 Kiril Hadjipetkov, Writer
Kiril Hadjipetkov is a current senior at the West Morris Mendham High School. His hobbies involve playing guitar, writing songs, playing with his band...