What COVID-19 Means for Animal Shelters
Social distancing for us means working from home if possible, keeping six feet apart from friends and neighbors, and wearing masks in public places such as grocery stores and pharmacies. But what does it mean for animals in shelters and people who are no longer well-enough to take care of their pets?
Fortunately, people who have previously been too busy to foster or adopt an animal have more free time to spend with new fuzzy friends, and foster requests have skyrocketed. Kitty Block, the president and CEO of the Humane Society has stated an increase of foster requests by up to 90% in some cities. In fact, animal shelters around the country are celebrating total vacancies for the first time ever. An estimated 56% of Americans currently have jobs that are compatible with working from home, therefore making them able to be at home with a pet for the first few weeks that are crucial for the happiness of the pet and the owner in the years to follow in their relationship. 
The surge of pet adoption and fostering rates are partially due to the loneliness of self-quarantine. People who are una

"

People who are unable to see their families are seeking the comfort of animals. "

ble to see their families are seeking the comfort of animals. Having something to take care of besides yourself connects you to a greater sense of purpose and can be extremely fulfilling. Adding a pet to the quarantine experience is a way to reach out to something that will give you lots of love. Having an animal is a proven stress reducer even in "normal" times, triggering the release of cortisol, oxytocin, and serotonin. These hormones are associated with happiness and love, something that everyone can use a little extra of right now.

The actual adoption process is taking place virtually. Interviews are being done over Skype as well as home inspections. Despite the need to place animals in homes, it's still important that pets go to the best possible owners. After the initial approval of an owner, animals are put in a crate outside of the shelter for pickup.

Animal shelters are also decreasing the adoption fee, a strategy that has been used in the past to attract all types of candidates for pet adoption. This has been employed in an attempt to clear shelters of healthy and adoptable animals and into quality homes. While some shelters have voiced a concern about losing money for the upkeep of the actual facilities and events, the first priority is ensuring the safety of the animals with reduced amounts of volunteers and staff. Executive director of the Humane Society of Harlington, Texas, Luis Quintanilla celebrates having an empty shelter stating that the "reduced staff is able to devote its attention to animals who need more care like those who are injured or sick." These vacancies are providing space and resources to new animals that are born in the spring without homes. Pets are constantly passing through shelters not only being rescued but also from people who find themselves incapable of taking care of their pets for financial or health reasons.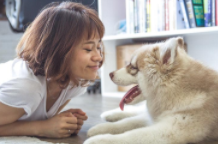 In the current health crisis the United States faces, there is still a world of good happening. Animal shelters being empty or close to it is an example of a great silver lining to remind Americans that there will always be a little light. 
Works Cited:
https://thenypost.files.wordpress.com/2020/04/empty-shelter-57.jpg?quality=90&strip=all&w=618&h=410&crop=1
https://www.wired.com/story/coronavirus-pet-adoption-boom/https://globalworkplaceanalytics.com/work-at-home-after-covid-19-our-forecasthttps://network.bestfriends.org/lifesaving-library/proven-lifesaving-strategies/reduced-fee-adoptions-why-they-workhttps://www.kpbs.org/news/2020/mar/29/animal-shelters-urge-humans-confined-to-home-by/
About the Writer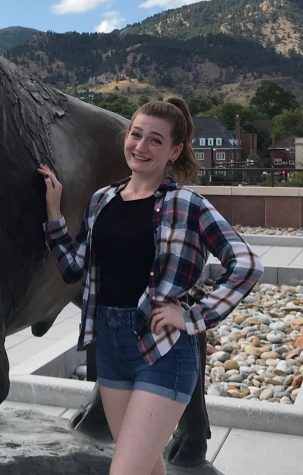 Anneka Lambert, Writer
Anneka Lambert is a current senior at West Morris Mendham High School. She is a member of Mendham Voices, Mendham Players, and the marching band. When...