"Project Euro" Right Around the Corner for This Year's Seniors!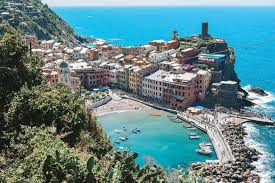 Graduation, prom, prom weekend, and grad parties are only some of the many awesome things that Mendham's class of 2020 will get to experience this spring and summer. However, one of the most exciting experiences tied to this transitional time is the Euro Trip. Although not every senior embarks on it, the two week excursion in Italy is something not to be missed. 
Praised by Mendham Graduates year after year, the Euro Trip has a reputation for being one of the most exhilarating experiences Mendham has to offer, along with being one of the last things students get to do as the Senior Grade. The trip itself begins on June 16th. A private coach bus takes students from the highschool to the Newark Liberty Airport for an evening departure. Then, on the 17th, the flight arrives in Venice and transfers to Padua. This evening is set to include some sightseeing and a dinner at a local trattoria. The 18th begins with a morning visit to the Scrovegni Chapel with a continued walking tour of Padua. Then, students are allowed to independently explore, followed with a group dinner later on. Next, on the 19th of June, a morning train is taken to Venice in which a guided walking tour of Venice occurs along with a tour of the glass factory. On June 20th, students get to visit Florence. On the 21st, more sightseeing of Florence will occur, along with a trip to visit Michelangelo's famous "David." Then, on the 22nd, students will get an entire day of sightseeing to themselves in Florence. On the 23rd, a visit to the walled city of Lucca will take place. After that, on the 24th, there will be sightseeing in San Gimignano. Then, on the 25th, students get to spend a beach day, hanging out in Vada! On the 26th, students visit Rome. On the 27th, more sightseeing of Rome will Occur, following with some more sightseeing on the 28th. With the concluding flight home being on the 29th, Students will have roughly 2 weeks to explore an entirely new culture and world, seeing new sights, eating new food, and experiencing different types of people, thus broadening their personal scope of culture .
While this trip is an extremely exciting time, it also comes with a hefty price, which can be discouraging to those who are considering the trip. The full price of the trip is $4,580, which is for those who paid after June 15th, 2019. Those who paid before this date were met with options such as the Early Bird price of $3,985, or the Early Bird price with an $1,000 dollar deposit, totaling out to $4,260. These prices can be very overwhelming to students and their families, along with the fact that the trip is definitely not a short one, almost taking up the entire month of June. Despite this, those who have the opportunity to embark on this journey definitely should consider it as it is a fun-filled time for everyone!
About the Writer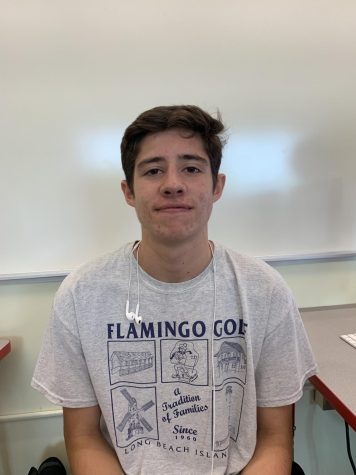 Kiril Hadjipetkov, Writer
Kiril Hadjipetkov is a current senior at the West Morris Mendham High School. His hobbies involve playing guitar, writing songs, playing with his band...