LeBron Passes Kobe for 3rd in Points Scored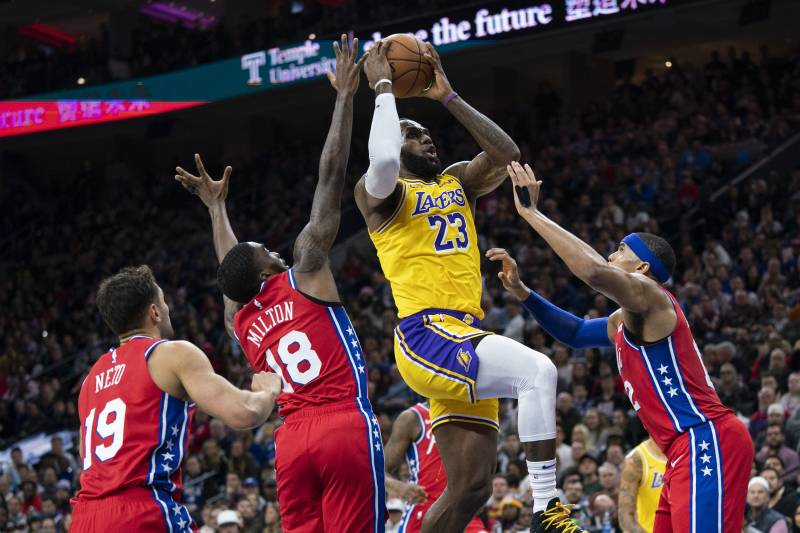 Forward for Los Angles Lakers LeBron James passed Kobe Bryant and moved into third all-time in points scored with a layup in the third quarter to score his 33,644 career point on January 25th, 2020. Entering the game against the Philadelphia 76ers he was 18 points shy from passing Kobe in Philadelphia where he was born. Prior to the game, Lebron had written "Mamba 4 Life" on his shoes to honor the amazing career of the five-time NBA Champion. James finished the game with 29 points against a roaring 76ers crown in a 108-91 loss. When James passed Kobe he gave the Philadelphia crowd a wave as all of the fans were out of their seats applauding a very impressive achievement. The Sixers also posted a graphic of the NBA top 10 leading scorers with James in a Lakers and Miami Heat jersey.  
The 35-year-old forward entered averaging at least 25 points per game for the 16th consecutive season. He stills sits behind Kareem Abdul-Jabbar and his 38,387 career points along with Karl Malone's 36,928. James is on pace to pass Kareem in about three seasons. The top four scores all time all have played with the Los Angles Lakers, who signed James as a free agent in 2018. 
It was only right that LeBron passed Kobe in Philadelphia, where the star was born. LeBron who played in eight consecutive NBA finals has 6,911 career points in the playoffs with the Miami Heat and Clevland Cavaliers doesn't count in the official total. 
A very interesting story that LeBron and Kobe both had was actually before LeBron went pro. As we all know LeBron in high school was a prodigy and Kobe knew that. As some motivation, Kobe gifted LeBron with a pair of red, white, and blue Nikes size 14. However, LeBron was a size 15 but that didn't stop Lebron from wearing them anyway. James was so inspired by how Kobe always was trying to find a way to become better. During the 2008 Olympics LeBron said "It was a dream come true" to be lined up side by side with Bryant as teammates. The first-ever time LeBron got to meet Kobe was when he was a teenager at a youth basketball camp. Some advice that Kobe gave James at the camp was " if you want to be the best you need to put in the work". LeBron put in the work and followed in Kobe's footsteps from making the leap from high school straight to the NBA, winning championships, winning MVPs, and eventually playing for the Los Angles Lakers. 
After LeBron's historic night Kobe congratulated him via a tweet on twitter saying " Continuing to move the game forward @KingJames. Much respect my brother". With LeBron sitting at number three and showing no sign of slowing down he is proving to the world why they should consider him as the greatest of all time. 
About the Writer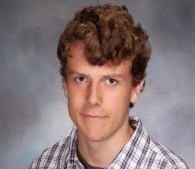 Tyler Goodwin, Writer
Tyler Goodwin is a senior at Mendham High School. Tyler is a member of Mendham's journalism class and writes for the paper, The Patriot. He wanted to...