2020 Tokyo Olympic Games: Anticipating the Return Syd the Kid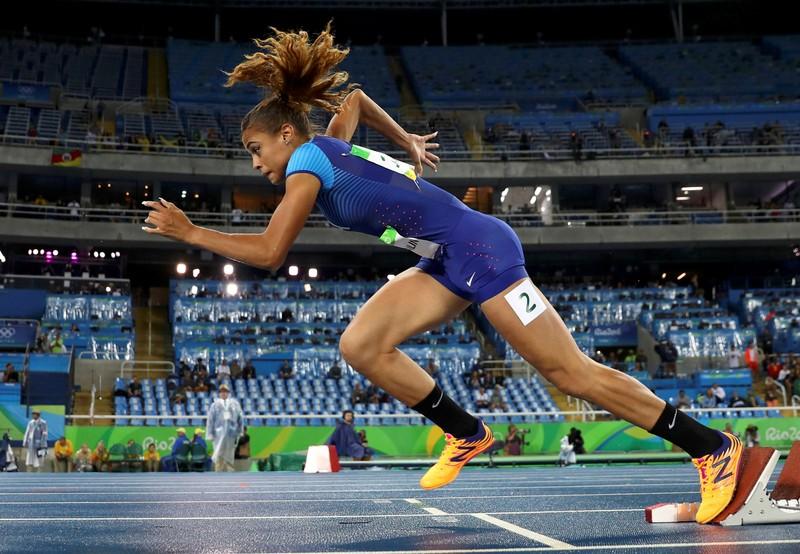 With the 2020 Olympics commencing on Friday, July 24, the United States is still training and preparing for the Tokyo 2020 games. Athletes across the United States have been training these last four years to enter into the time trials and perform their best in order to go to the Tokyo 2020 Olympics. The national track team trials are going to be held at Hayward Field at the University of Oregon this coming summer from June 19th to the 28th, 2020. With the time trials about 4 months away, the 2016 Olympian and track legend from New Brunswick, New Jersey Sydney McLaughlin, is training for the big race. Nicknamed "Syd the kid", McLaughlin had been just a fresh-faced junior at Union Catholic Highschool when she qualified for the Rio games and became the youngest U.S. track and field athlete to qualify for the Olympics in 36 years. She placed third in the 400m hurdles at the trials, and was named the Gatorade National Girls Athlete of the Year trophy in both 2015–16 and 2016–17. Now just 20, McLaughlin transitioned from performing at a college level at the University of Kentucky to pro, coached by Olympic gold medalist Joanna Hayes. This was after she was crowned the NCAA 400 hurdles champion with a time of 52.75 as a freshman, setting the collegiate outdoor record and world junior record. Since going pro, she has been training in Los Angeles at UCLA's Drake Stadium. With a massive social media following, one of the biggest athletic sponsorships in the world from New Balance, and an annual income estimated to be more than $1.5 million, McLaughlin is a force to be reckoned with. Even agencies, such as the William Morris Endeavor, which usually represents Hollywood actors and actresses, recruited her. However, Sydney's major success started from humble beginnings.  

Sydney McLaughlin

The New Brunswick native originally was disinterested in running and had to be coaxed into running with candy. Her dad, a 400m semi-finalist at the 1984 Olympic Trials, would get her to compete with the promise of a chocolate candy bar. McLaughlin recalled that "He said, 'If you run I'll give you a chocolate bar.' I ran the 100m and actually won." As a kid, McClaughlin was interestingly into juggling and actually started a juggling club at her high school. Thanks to her dad and her love of candy, her ambition for track was kindled. Sydney McClaughlin is still motivated by reward: "My mind was on finishing the race and eating a cheeseburger," she said after finishing strong at the 2016 Rio games.

"
"He said, 'If you run I'll give you a chocolate bar.' I ran the 100m and actually won.""
— Sydney McLaughlin
With her impressive reputation, it is no wonder that her name is constantly popping up among the hundreds of athletes to watch heading into the Tokyo Olympics in July. The question is not whether she will make it to the Olympics, but rather, will she go for the gold? The fastest world record for the 400m hurdles sits at 52.34 seconds set by Yuliya Pechonkina of Russia in 2003. McLaughlin's personal record is a close .41 seconds behind, with a time of 52.75 seconds, which she ran in May 2018. Although winning is the incentive, McLaughlin said that "it's kind of just focusing on myself and making sure I'm doing everything possible to be successful."
The United States, and the world as a whole, is on the edge of their seats anticipating the time trials and the approaching Tokyo Olympics games. One thing is for certain, Sydney McLaughlin's future is looking fast.
About the Writer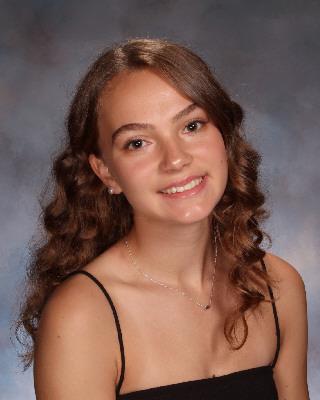 Apolline Gaspers, Writer
Apolline Gaspers is currently a Junior at Mendham High School - Class of 2021. She is a peer leader and participates in Peace Project Club, Service Club,...