A Basketball Icon: Kobe Bryant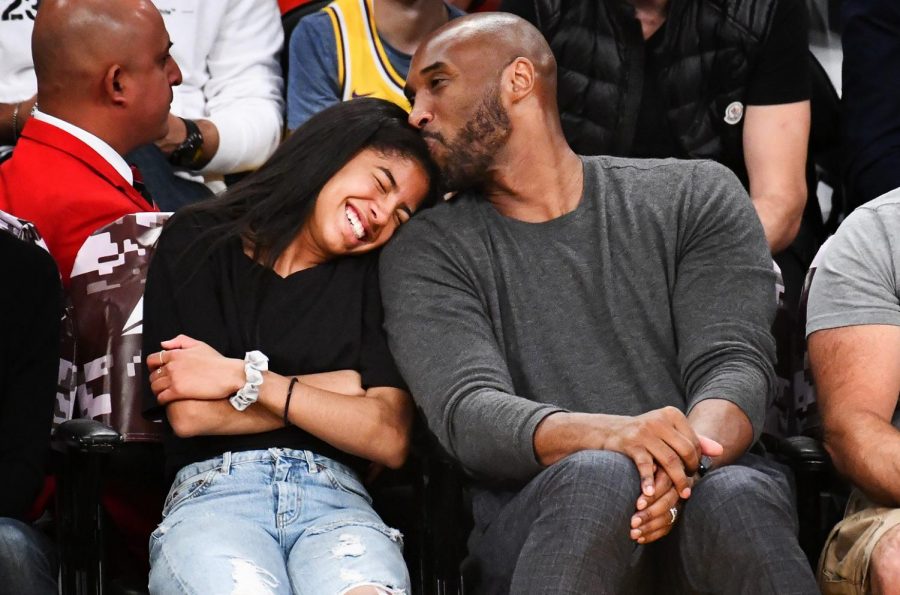 On January 26th, 2020, a tragedy shocked the nation. Basketball legend, Kobe Bryant, prematurely passed away in a helicopter crash. On their way to Bryant's Mamba Sports Academy to attend a basketball tournament, Bryant along with eight other passengers (including the pilot) lost their lives on impact. The other passengers include Ara Zobayan, 50-year-old and pilot of the helicopter, Christina Mauser, 38-year-old and assistant coach to Bryant for the Mamba Sports Academy, Alyssa Altobello, 13-year-old and teammate of Bryant's daughter, John Altobelli, 56-year-old and father of Alyssa Altobelli, Keri Altobelli, 46-year-old and mother of Alyssa Altobelli, Payton Chester, 13-year-old and also teammate of Bryant's daughter, Sarah Chester, 45-year-old and mather of Payton Chester, and lastly, Gianna Bryant, Kobe's beloved daughter and the heir to Bryant basketball. For more information on the crash visit the following website. These losses have deeply affected millions of people around the world. 
"
Kobe Bryant is the greatest basketball player that I've ever seen dribble a basketball"
— Randy Moss
Bryant's death had a ripple effect throughout the world. The impact he had on the world was shown through the reactions of different types of people all around the world. As for the NBA, players all around the league have shown their appreciation for Bryant and sent their prayers to the families of those who passed through both social media and indirect acts of respect through their games. Some examples include, teams around the league taking 24-second, along with 8-second, shot clock violations in respect for the two jersey numbers he wore during his career in the NBA. To add on, the Dallas Mavericks organization retired the #24 for Bryant, despite him never playing for the team. Although no other team has decided to retire Bryant's jersey number, players all around the league including Spencer Dinwiddie, Terrance Ross, and Jahlil Okafor each changed their number #8 to an alternative number in a personal attempt to honor him. Not only are players around the league changing their jersey numbers, but millions of people have signed a petition to change the NBA logo to a silhouette of Kobe Bryant. 
"
He was a guy that we idolize, imitate his moves on the court. We all understood how much basketball meant to him and how he pushed the game to new heights and we are all better for it for sure"
— Steph Curry
These reactions did not come as a surprise, however, as he has made his mark on the world through his game. Kobe Bryant was drafted to the NBA in 1996 and played for the Los Angeles Lakers for the entirety of his career, retiring at the age of 37 in 2016. Bryant played as both #8 and #24 in his career, both later being retired by the Los Angeles Lakers to never be worn again. Bryant had a legendary career with dozens of awards. In his 20 year career as an NBA player, Bryant was selected to 18 All-Star Games, taking home the All-Star MVP award 4 times (the most in NBA history), 15 All-NBA Teams, 11 of those times being to the All-NBA First Team,12 All-Defensive Teams, 9 of those times being to the All-Defensive First Team, was awarded the MVP Trophy in 2008, and even won the 1997 Slam Dunk Contest. Throughout his career, Bryant was known as one of the greatest scorers ever. He validates this claim through his scoring accomplishments. For the NBA, Bryant is the 4th leading scorer of all-time, won two scoring titles in the years 2006, averaging 35.4 ppg for the season, and 2007, averaging 31.6 ppg for the season, and also is second all-time for most points scored in a single game scoring 81 points against the Raptors in 2006. As for his titles, Bryant won 5 championships in his career, taking home the MVP trophy two of those times, and also helped the U.S. National Team win two gold medals in the Olympics. The final of his most notable accomplishments includes the Academy Award for Best Animated Short Film for his 2017 film "Dear Basketball". Kobe left his mark on the NBA in a way very few players could ever imagine.
"
I don't want to be the next Michael Jordan, I only want to be Kobe Bryant"
— Kobe Bryant
For the impact he has had on the world along with his legendary career, thank you Kobe Bryant.
About the Writer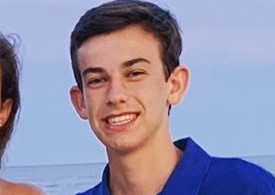 Cardie Saunders, Sports Editor
Cardie Saunders is in eleventh grade at West Morris Mendham High School. As a part of the school, he is and has been a member of the cross country, winter...