Tua Done for the Year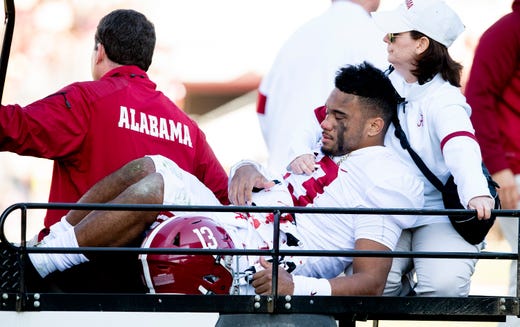 On Saturday, November 16th the number five ranked team in the nation Alabama traveled to Mississippi State to take on the 4-5 Bulldogs. Following Alabama's first loss of the year, last week against LSU things continued to get worse. Tua Tagovailoa Alabama's starting quarterback and Heisman nominee suffered a dislocated right hip late in the second quarter against the Bulldogs that would sideline him the rest of the year. As the Crimson Tide was winning 35-7 late in the second quarter Tua rolled out to the left on a third and four when he was trambled by two Bulldog defenders as he released the ball out of bounds. This sprung immediate questions towards the head coach of Alabama Nick Saben. Why would Tua still be in the game when you're winning by 28 and he was already hurt coming into the game. Even though Alabama went the rest of the game with backup quarterback Mac Jones and secured the 38-7 victory against the Bulldogs it still felt like a loss to the team. 
With two remaining games for the Tide, they sit one spot out of the playoffs. This Saturday they will host WCU and then will travel to Auburn and take on the 16th ranked tigers in the iron bowl. Even if the Tide were to make the playoffs it's going to be very tough for them to make a run with backup quarterback Mac Jones. 
What's next for Tua you may ask. We really have no idea where he goes from here. Tagovailoa will reportedly be able to begin athletic activity again in three months and is expected to be throwing again in the spring.  Since the beginning of the year, Tua has been a projected top pick in the upcoming NFL draft. With all of his recent injury problems throughout the years, this may concern some GMs and may result in him slipping into the second round or maybe even later. The star quarterback also has the option to return to Alabama next season and play with the Tide for his senior year and prove to the league why he deserves to be the number 1 pick in the 2021 NFL draft. 
About the Writer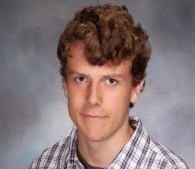 Tyler Goodwin, Writer
Tyler Goodwin is a senior at Mendham High School. Tyler is a member of Mendham's journalism class and writes for the paper, The Patriot. He wanted to...