Sex Offenders Move to Sue Sherrif's Office Over "No Trick-or-Treat" Signs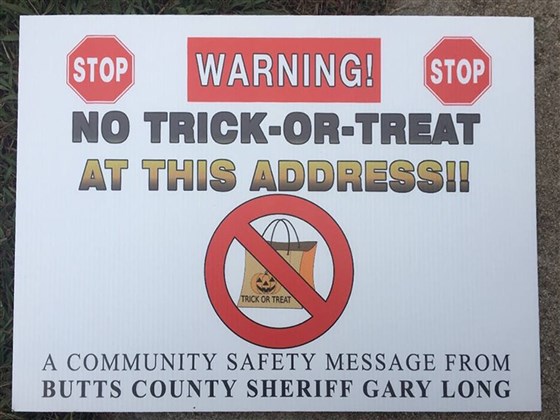 Several registered sex offenders from Butts County, Georgia are collectively suing the county sheriff's office for placing signs on their front lawns discouraging kids from trick-or-treating at their specific houses. These signs were placed last Halloween and are planned to be put into action again this year. Removing the sign could result in arrest, the lawsuit alleges Sherrif Gary Long told the plaintiffs. 
The signs are large and white with bright red and yellow caution symbols warning the children of the potential risk. They feature a big "no" symbol over the image of a youthful jack-o-lantern bag meant for candy. Also included are bold stop signs and a large red "warning!" on the top. 
The suit contends that the placing of these signs both violates the plaintiffs' rights to private property and their first amendment right to the protection from forced speech. 
Many of the sex offenders complained that they were humiliated from these signs. Georgia specifically mandates, "many legal avenues by which he may publicize the name, address and even photographs of every registered sex offender in Butts County, but unless and until the Legislature authorizes it, coming onto their property to display signs simply not one of them," said the attorney representing the plaintiffs, Mark Yurachek. Ultimately, officer Gary Long was acting in good intentions, however, these were outside the protocol of making people who reside near convicted sex offenders aware. 
Long clarified his stance on Facebook, reiterating that his motivation was to "ensure the safety of our children." He also revealed that the department will be arguing their position in a federal court, saying they were, "following Georgia Law by placing these signs."
In another post he doubled-down on his standpoint, saying, "Regardless of the Judge's ruling this Thursday, I will do everything within the letter of the Law to protect the children of this community." 
About the Writer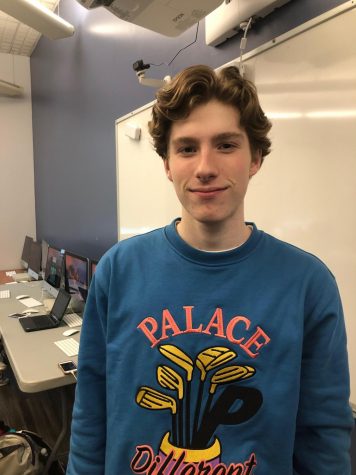 Jordan Larrabee, Global and School News Editor
Jordan Larrabee is currently a senior at Mendham High School. Jordan
is a returning member of Mendham's journalism class and writes for the
paper, The...