Profiles in Gratitude: Anthony Grasso and Señora Lopes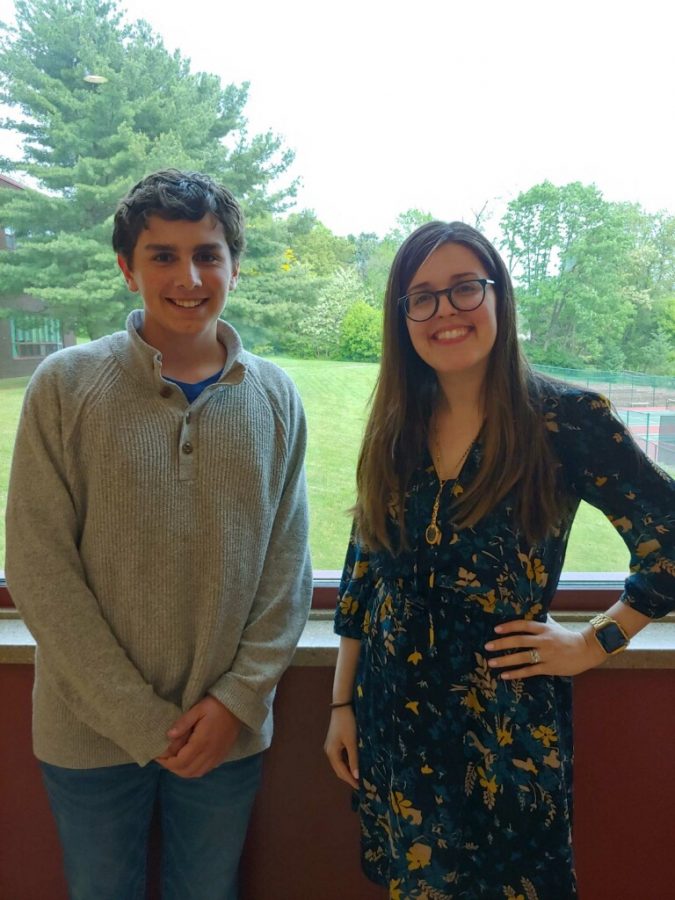 Senior Anthony Grasso would like to thank Señora Lopes, who had him in her Spanish II Class during his freshman year at Mendham.
Grasso fell in love with Señora Lopes's class because her class instigated his passion for the Spanish language and Hispanic cultures. Grasso fondly recalls, "every day brought something new in that class, so it was always exciting to come to her class and see what we could be learning about that day." In addition to creating an exciting atmosphere, Señora Lopes also laid the foundation for the rest of Grasso's Spanish education at WMMHS. Grasso explains, "the immense variety of both technical/grammatical and cultural topics that we covered over the course of the year resulted in this class being such incredible preparation for my next three years of Spanish up through Spanish 5 IB-HL. Without my experience with Señora Lopes, I never would have been able to make so much progress in my language development skills over the last four years."
Recently, Grasso shadowed Señora Lopes as a part of the Future Educators Club. After a conflict with scheduling, Grasso was slated to spend the day with Señora Lopes. Grasso describes the experience fondly, saying, "I will never forget how Señora Lopes welcomed me into her classroom with such open arms on such a short notice and truly invested a part of her day in helping to show me the life of a teacher." Her openness to helping her former student was meaningful to Grasso.
Señora Lopes also served as an inspiration for Grasso. In his freshman year, Señora Lopes took an interest in Grasso. Señora Lopes opened up to Grasso about her background, explaining to him that she was a non-native speaker of three languages, including Spanish. This inspired Grasso, as he realized that, "I could one day learn to speak [Spanish] with such fluency. Señora's knowledge and ability to speak three languages with such confidence and accuracy is still my most powerful motivation to this day."
Grasso vividly recalls the positivity of Señora Lopes's classroom. Grasso and his classmates were impacted by Señora Lopes's hard work, passion, and energy. Grasso remembers, "Always seeing Señora… [put] the utmost effort into everything related to her job (grading, lesson planning, etc.) and act with such optimism made me want to emulate her.  I owe her so much gratitude for being the person that truly motivated me to develop an attitude of appreciation toward this school and always have a smile on my face, two things that I have kept with me for my four years at Mendham." The lessons Grasso learned from Señora Lopes about hard work and positivity will remain with him long after he leaves Mendham.
Next year, Grasso will be attending Villanova University, where he will be participating in their Triple Major program. One of his future majors will be Spanish. He attributes this to Señora Lopes. Grasso explains, "I owe so much of my decision to participate in this program not only to Señora Lopes's class but to her continued support for me these last three years when I have not even been her student. On the last day after as I was walking out of her class after my final exam, she said to me that she would always be there to help me, no matter what… I realized that with her support, my dreams of fluency and travel could become a reality."
On behalf of Anthony Grasso, the Patriot thanks Señora Lopes for her dedication to her students beyond the classroom and for inspiring them to pursue language and culture beyond WMMHS.
As the school year comes to a close, it is becoming time to say goodbye to the Class of 2019. The Patriot is asking seniors to thank their favorite teachers for making their high school career more enjoyable. If you're a senior looking to thank one of your teachers, email 20_lin[email protected].
Photo Courtesy of Anna Makedonska and Anthony Grasso
About the Writers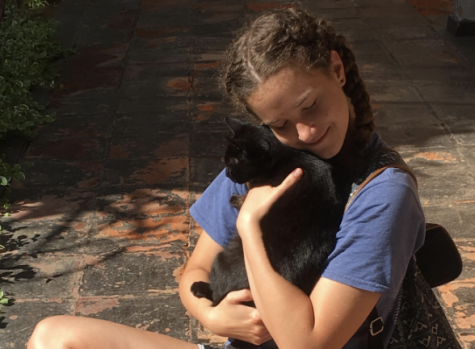 Lindsey Ingrey, Co-Editor In Chief
Lindsey is in the twelfth grade at West Morris Mendham High School. She is currently a member of the Girls' Cross Country Team and the Swim Team and participates...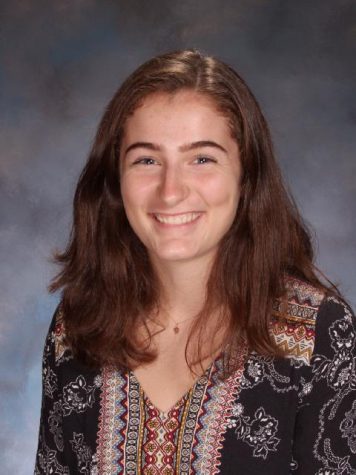 Julia Niehoff, Editor-in-Chief
Julia Niehoff is a senior in the West Morris Mendham High School Class of 2019. Additionally, Julia is an officer for the Environmental Club, member of...