Profiles in Gratitude – Coaches Edition: Alex Winant & Coach Baig
Hang on for a minute...we're trying to find some more stories you might like.
Senior Alex Winant would like to thank his wrestling coach, Coach Baig. Winant has been on the wrestling team since his freshman year at Mendham and believes that Baig made this experience one to remember. Winant had a successful final season as a Mendham wrestler, finishing the season with only two losses and becoming one of Mendham's favorites to watch.
The wrestling team was one of Mendham's most successful team this school year and is expected to continue excelling with the help of some skilled underclassmen ready to take control. This success makes Coach Baig a popular candidate for one of the top coaches at Mendham. Winant stated that Coach Baig always "brought intense energy" to the team and to each wrestler individually. Whether it be the biggest or smallest match of the season, Coach Baig is known to always bring the excitement.
Winant also appreciated the heart that Coach Baig brought to the team. In a virtual interview, Winant stated: "[coach Baig] cared for the team more than any coach I've ever had" and is thankful to have experienced a coaching style such as Coach Baig's. Baig is constantly looking for ways to make the team better, this is what makes his coaching style so great.
Part of being a great coach is not only having a great attitude on the field but off the field as well. This is another thing that makes Coach Baig stand out. When asked, "Off the field, what's so great about your coach?", Winant responded with "[coach Baig is a] funny person who you can always talk to." When a coach is an all around good person it helps their players connect and feel as if they always have someone supporting them. Baig is a great example of this.
On behalf of Alex Winant, the Patriot thanks Coach Baig for creating a positive coaching environment and gaining the trust and hard work of Mendham wrestlers. We're excited to see where Baig can take Mendham in the future.
As the school year comes to a close, it is becoming time to say goodbye to the Class of 2019. The Patriot is asking seniors to thank their favorite coaches for making their high school career more enjoyable. If you're a senior looking to thank one of your coaches, email [email protected]
Photo courtesy of Normandy Studios
About the Writer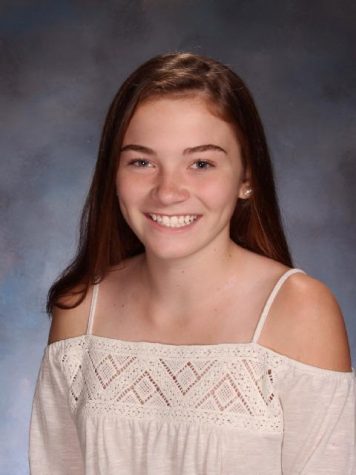 Maddy Eisenhardt, Staff Writer
Maddy Eisenhardt is a sophomore at Mendham High School. This is her first year taking journalism and she is very excited to continue her career in this...