Profiles in Gratitude: Will Robbins and Mr. Dowler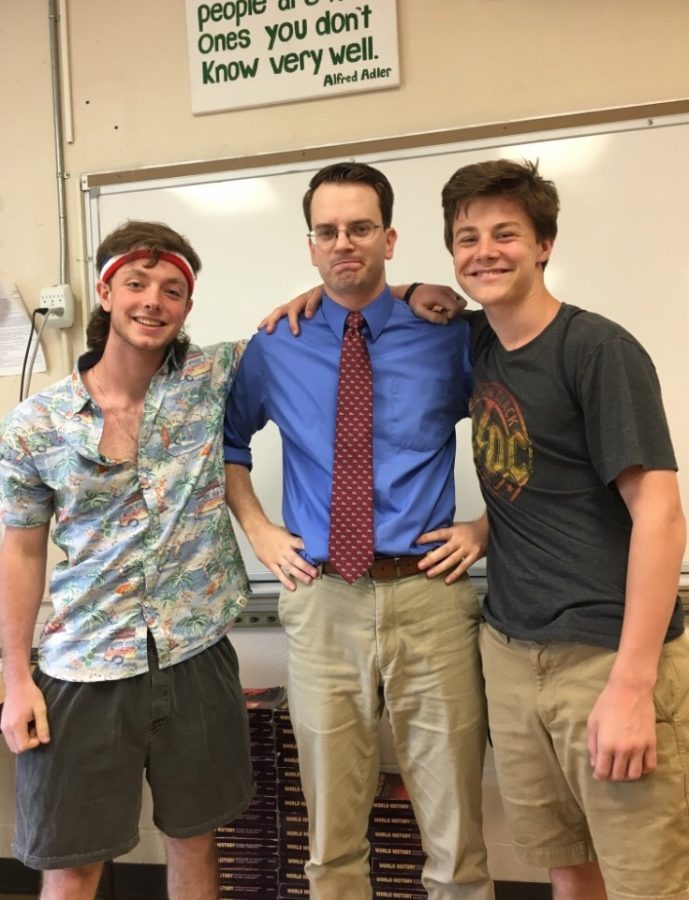 Senior Will Robbins would like to thank his AP World teacher, Mr. Dowler for his positive experience in his class.
Robbins appreciated the way that Mr. Dowler ran his classroom, as he felt that it set him and his friends up for success in the class and on the AP test. Robbins elaborates, saying, "the way that his tests are set up are very similar to the AP test, he just drills you on the short answer questions. Eventually, you learn the formula and you get really good at answering those questions. Once you get into the AP test after taking his class, you're extremely well-prepared because you've done it so many times." Robbins attributes Mr. Dowler's class structure to the incredibly high AP scores that his students earn.
Robbins remembers having an extremely positive experience in his AP World class. He recalls that, "the overall environment of his classroom in very appealing." Mr. Dowler is very personable, which makes his class enjoyable for all of his students. Mr. Dowler creates a positive learning experience for his students. Robbins attests,  "He made me feel comfortable in the classroom in general, he makes everyone feel welcome, jokes around." Students find it to be very easy to develop a good relationship with their teacher. Robbins explains, "Mr. Dowler has a professional relationship and a personal relationship with every student. He is so easily approachable and you can talk to him about stuff. He's like your friend."
Mr. Dowler's sense of humor made the class more engaging and fun for Robbins. Robbins explains, "Mr. Dowler has a nerdy personality and he himself makes jokes about that. His sense of humor and overall personality make the class more fun." Mr. Dowler often has inside jokes with his students. For instance, Robbins will find funny history memes online and email them to Mr. Dowler. As for if the tradition will continue when he goes off to college, Robbins confesses that he will continue to email Mr. Dowler history memes.
Mr. Dowler has had an incredible influence on Robbins, especially in terms of his future. Robbins will be attending the College of New Jersey next year and will be studying education. He says, "The program and school I chose had a lot to do with Mr. Dowler and his influence on me. He's prepared me for my next step in my education. I'm forever grateful for that."
On behalf of Will Robbins, the Patriot thanks Mr. Dowler for creating a classroom environment that is both fun and successful, and for taking the time to get to know his students personally.
As the school year comes to a close, it is becoming time to say goodbye to the Class of 2019. The Patriot is asking seniors to thank their favorite teachers for making their high school career more enjoyable. If you're a senior looking to thank one of your teachers, email [email protected].
Photo Courtesy of Will Robbins
About the Writers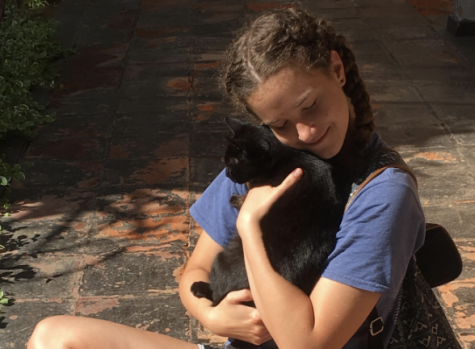 Lindsey Ingrey, Co-Editor In Chief
Lindsey is in the twelfth grade at West Morris Mendham High School. She is currently a member of the Girls' Cross Country Team and the Swim Team and participates...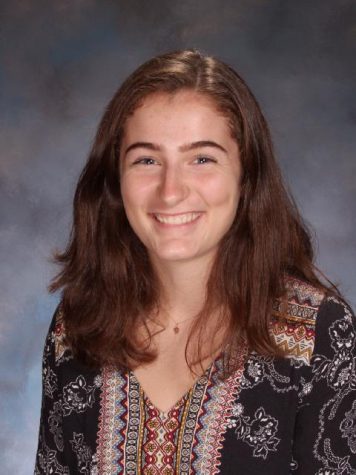 Julia Niehoff, Editor-in-Chief
Julia Niehoff is a senior in the West Morris Mendham High School Class of 2019. Additionally, Julia is an officer for the Environmental Club, member of...