Mexican Drug Lord Joaquín 'El Chapo' Guzmán Sentenced to Life in Prison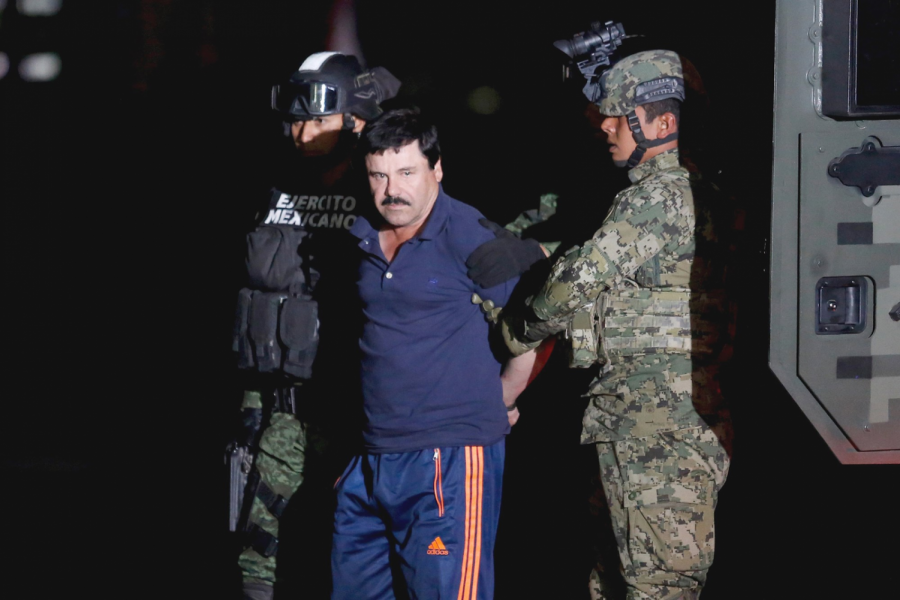 After a three month trial in New York, drug kingpin Joaquín Guzmán, the head of the Sinaloa Drug Cartel, has been found guilty and sentenced to life in prison. Guzmán, age 61, is known by the nickname El Chapo, which roughly translates to "Shorty" in English. El Chapo is notorious for his smuggling tactics, extreme violence against his competitors, and of course, his legendary prison breaks.
   For instance, El Chapo escaped from prison in 2001 by hiding in a laundry cart pushed by a jailhouse janitor. He spent the next decade avoiding the Mexican police. In 2014, El Chapo was recaptured, but on July 11, 2015, El Chapo made his second successful prison break. He escaped through a tunnel that began in the shower of his prison cell and ran 4,921 feet to a farmhouse. El Chapo was recaptured in 2016 by Mexican police and has been held awaiting trial ever since. He was extradited to the US as the drugs he and the Sinaloa Cartel trafficked overwhelmingly ended up in the US.
    Guzmán's Sinaloa Cartel is involved in criminal activity including money laundering, weapon trafficking, murder, kidnapping, bribery, and most notably drug trafficking. The cartel is involved in smuggling cocaine, heroin, methamphetamine, marijuana, and MDMA. It was founded by Guzmán and his partner, Hector Luis Palma Salazar in 1989 in Culiacán, Mexico, and has been growing in influence and in power ever since. El Chapo was accused of earning a jaw-dropping $14 billion by smuggling up to 200 tons of drugs across the United States border. His flamboyant methods of drug trafficking included an array of yachts and other boats, airplanes, trains, submarines, tractor-trailers filled with frozen meat and cans of jalapeños and a tunnel.
    Fifty-six witnesses testified at the trial, 14 of which who had once worked for El Chapo. Important testimony came from the drug kingpin's former IT (Information Technology) expert, who was able to hack into the systems he installed for the US government. El Chapo's wife, daughters, and mistress also testified. El Chapo's wife, Emma Coronel Aispuro, testified about her seven-year relationship with Guzmán. Aispuro also laughed during the testimony of her husband's mistress,  Lucero Guadalupe Sanchez Lopez. She was incredibly loyal to Guzmán throughout the trial, present for every day of the proceedings.
    El Chapo was sentenced to life in a US prison, though his lawyers are looking to appeal his conviction. El Chapo is expected to serve his life sentence at the ADX "Supermax" prison in Florence, Colorado, which is known as the 'Alcatraz of the Rockies'. The security measures in place there include razor-wire fences and gun towers. Snipers, heavily-armed patrols and attack dogs guard the prison. El Chapo will be kept in solitary confinement for 23 hours a day in a 12-by-7-foot cell. As of now, no inmate has ever escaped from the 'Alcatraz of the Rockies.' Time will tell if the infamously slippery El Chapo will be the first.
About the Writer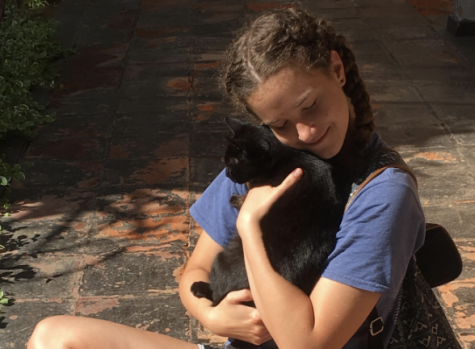 Lindsey Ingrey, Co-Editor In Chief
Lindsey is in the twelfth grade at West Morris Mendham High School. She is currently a member of the Girls' Cross Country Team and the Swim Team and participates...