Legendary Syracuse Basketball Coach, Jim Boeheim involved in Fatal Car Accident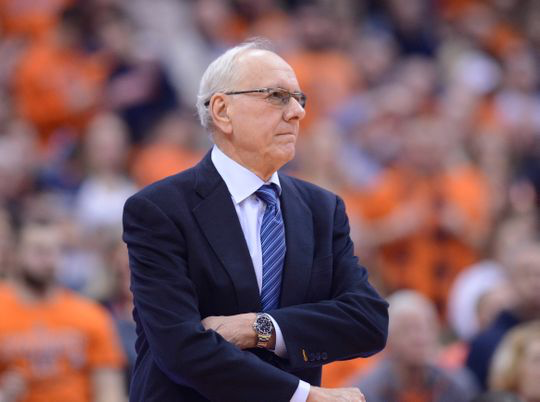 Hang on for a minute...we're trying to find some more stories you might like.
On Thursday, February 20th, legendary Syracuse University head coach of the basketball team, Jim Boeheim, was involved in freak accident that ended in an unfortunate fatality.
Boeheim has coached at Syracuse, his alma mater, since 1976. Boeheim is also one of the most decorated and accomplished coaches in America. In fact, he is seconds on the all-time wins list in the NCAA with 944 victories. Additionally, during his 43 years at Syracuse, he has led Syracuse to a National Championship in 2003 along with 5 Final Four appearances as well.
Just after leading his team to an upset win over the 18th ranked Louisville Cardinals that night, Boeheim hit and killed a pedestrian while driving home on Interstate 690. Jorge Jimenez, who was the victim of the accident, was involved in an unrelated car crash moments before. Jimenez's car slid out of control on the somewhat icy highway and hit the side railway on the highway. His car blocked the middle lane as well as the left lane. As the 4 people who were in the car realized that they could be in even more danger if they stayed in their car, they decided to exit their car and run across the highway. After crossing the highway and getting to the other side, Boeheim swerved to try and avoid their car that was perpendicular and blocking the majority of the roadway, and he eventually hit Jimenez with his car. "The occupants of the vehicle were wandering in the road," District Attorney Fitzpatrick told reporters. Unfortunately, Jimenez died later that night at the local University Hospital.
Onondaga County district attorney, William Fitzpatrick said, "It's an accident in the purest sense of the word." Boeheim was not under the influence of any alcohol or drug, nor was he speeding. Furthermore, along with the dark roadway and nearly invisible pedestrians on the side of a major highway, it makes it very hard to blame Boeheim for this freak accident.  Boeheim has been cooperating with the investigation in a very classy manner as he even stated, "I am heartbroken that a member of our community died as a result of last night's accident." No tickets have been issued to Boeheim and no charges are expected to be pressed against Boeheim.
This story comes just 3 days before they take on the No. 1 ranked Duke Blue Devils at home at the Carrier Dome. "College GameDay", a panel of college basketball reporters who usually travel each week to the biggest game, was supposed to be in Syracuse, but instead cancelled their trip due to these unfortunate circumstances. It is not know if Boeheim will coach against Duke.
About the Writer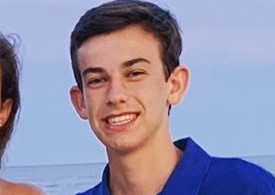 Cardie Saunders, Sports Editor-in-Chief
Cardie Saunders is in eleventh grade at West Morris Mendham High School. As a part of the school, he is and has been a member of the cross country, winter...