From Rags to Riches: Michelle Obama's story on #Becoming One of World's Most Influential Women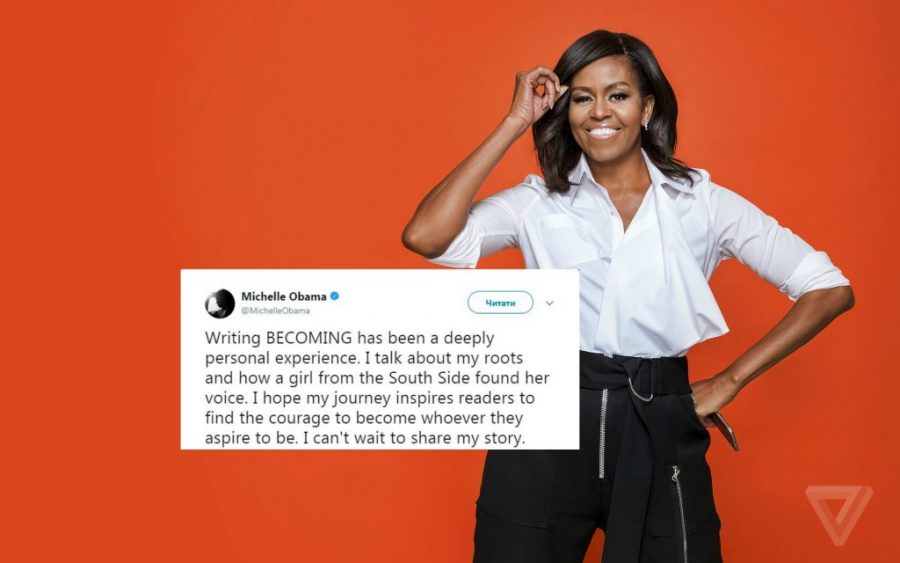 Michelle Obama, former First Lady of the United States alongside her husband President Barack Obama, has recently released her memoir titled BECOMING, narrating her inspiring story of how she climbed from the segregated streets of Chicago to the White House. Debuted on Tuesday, November 13, the memoir sold more than 75,000 copies in the United States and Canada on its first day. According to Forbes, Obama's memoir broke the record for the largest single-day sales total for any book published in 2018 by Penguin Random House; the world's largest trade publisher. Barnes & Nobles, Inc., another renowned literature distributor, stated that the memoir held the largest first-week sales of any non-children's book in the past three years as well as any book sold by the company this year. BECOMING, since its release, has sold more copies in 2018 than any other book in the United States, according to NPD Bookscan. Michelle Obama's success in the literature market can not be taken as surprise- as the nation anxiously anticipated her return to a global spotlight since her own leave from the White House where she gained an enormous following based off her policies, introduced ideas, and unmistakable charisma. Penguin Random House alongside Obama, who will be concluding the 2018 book tour in the United States on December 19 at Barclay Center, has already announced 21 new tour dates for 2019; expanding internationally to include four stops in Canada and six in Europe.
Preceding the launch of her memoir, Obama took advantage of the platform she gained and the recent spotlight placed on her to launch her most recent initiative, The Obama Foundation's Global Girls Alliance. Live on NBC's Today Show, on October 11, the International Day of the Girl, Obama introduced a program that will financially endorse and advocate for female education with the long-lasting projection of empowering them through education. Obama herself, who struggled as a childhood with lack of female empowerment, self-confidence, and educational opportunities, has rooted her past in the program with the hopes that it will encourage and provide education to those girls in similar shoes that she once wore. Obama stated when introducing the initiative, "The evidence is clear. Girls who attend secondary schools earn higher salaries, have lower infant and maternal mortality rates, and are less likely to contract malaria and HIV." By simply providing an education, the foundation hopes to improve the living conditions of underprivileged females, nurturing women financially, physically, mentally, and educationally. The program will financially support education through social fundraising platforms alongside private funding but Obama ensures that a thorough screening process of organizations will be installed to quality them for financial support despite the amount of money to be distributed.
As predicted, Obama's book broke records during its launch, accumulating a pool of income for the former First Lady. The memoir tour is sponsored by expensive and acclaimed brands such as SoulCycle, Anastasia Beverly Hills, Chef Art Smith, Ellen, Sweetgreen, and Barry's Bootcamp yet only ten percent of the tour's proceeds are donated; the rest most likely becoming personal profit for Obama.  Obama, who in her memoir, constantly illustrates her disadvantaged economic stance during childhood in hopes to reinforce her growth and to give hope to young females in similar situations she once was in. The memoir itself has been credited with a 'self-pitying' narration as Obama recounts her childhood living as a black female in the poorest parts of Chicago's South Side yet she continues to epitomize the American Dream- identifying herself as a role model for females to admire and follow both in literature and on tour. However, the tour events are bringing Obama perhaps an equally large profit. In the Chicago event, the cheapest seats were sold circa $30 while remaining rare tickets not sold on the first day ranged from $500 to $3,000 and did not include extra accommodations. During the event, women of high ends of society were unmissed in the front of the stadium while underprivileged students from Obama's high school were placed in the 'cheap seats' in the back of the complex. For a memoir and tour designed to inspire girls on the same path as younger Obama, the hypocrisy cannot be denied as those same girls cannot even afford to come and listen.
Despite the controversy that the memoir has sparked, BECOMING has immortalized itself in history as a piece of literature that began conversations, bridged empowerment and education, and confirmed that humans are not their circumstances.
About the Writer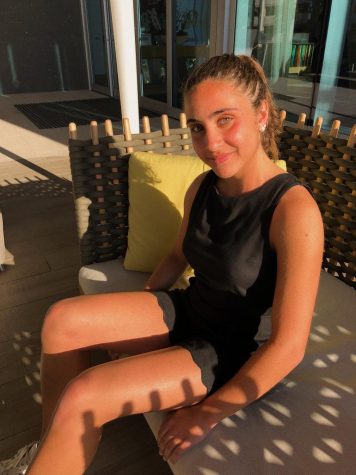 Maria Monaco, Associate Editor- Center
Maria Monaco is currently a 16-year-old junior at Mendham High School. She is originally from Brazil, living in São Paulo for seven years until moving...