Mendham Puck starts off with an Undefeated Season
Hang on for a minute...we're trying to find some more stories you might like.
In the past, Mendham Hockey has not received the best publicity due to their losing seasons, but this year, everything seems to be clicking for the Minutemen. With their current record being 7-0, the Minutemen have been tearing up the ice defeating extremely competitive schools. The boys are incredibly pleased with their wins against highly skilled teams such as Mount Olive, Whippany Park, High Point, Parsippany Hills, Gill St.Bernard's, and Newton. They are also #1 seed in their conference with a record of 5-0. The Minutemen's game opener on November 24th at Mennen against Mount Olive was an extremely fun game to spectate with Senior Captain Jake Marszalek scoring 2 goals to kick off the season. After interviewing closely with Junior Jordan Larrabee and Captain Jake Marszalek, we were able to get a proper feel for this years team and how their close connection on and off the ice has helped them win literally every game. When asked to describe the team dynamic, Jake said "I think it's different from past seasons, we are highly skilled this year, which is something we haven't had in a few years, so putting that all together is working out really well."
Starting off with such an insane record has helped the boys to gain confidence and perform to the best of their abilities each and every time they enter the arena. Jake Marszalek thinks the team can continue this record by "staying together" and "playing as one" to hopefully "win a championship." We then asked Junior Jordan Larabee his thoughts on the fan section this year and what the boys are expecting from it. He comments,"We have pretty low expectations from fans because we don't get a lot of them, but I think this year we can encourage some more people to show up because of our undefeated record so far." The confidence exhibited from all levels on this team just shows the amount of improvement and hard work these boys have put in to finally earn winning results. With the help of our highly-spirited Mendham fans, these boys have the potential to be unstoppable.
Due to the captains being made up of one senior and two juniors, the dynamic of this team has clearly shifted from past years but has clearly been a positive thing for the team. Junior Captains Ryan Bruin and Sean Mason really have stepped up and filled their roles quite well despite the age gap. Their leadership shows how despite the seniors having major roles on any sports team, the juniors are just as much the backbone in such a young team like the one that these boys are so heavily dedicated to. Senior Jake Marszalek describes his role as a captain and says, "There's a lot of responsibility that I have to take account for now because I am one of the leaders of the team. Keeping up with the players and encouraging them to play their best is a big thing." And with the help of Mason and Bruin, Marszalek has been able to play his best with support from his fellow captains and other team members. From what Larabee and Marszalek have said, they hope to truly represent the hardworking spirit of Mendham Sports both on and off the ice.  This team as a collective, has always been viewed as an underdog, but this year they have dominated in their division and will hopefully continue to do so as the season goes on.
About the Writers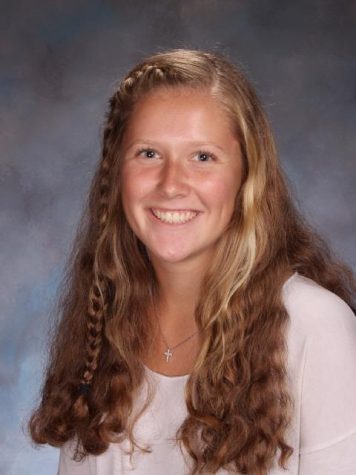 Kelly Bierals, Staff Writer
Kelly Bierals is in her second year writing for The Patriot. Kelly is a senior and plays Field Hockey, is a part of Ski Club, and Future Educators Club....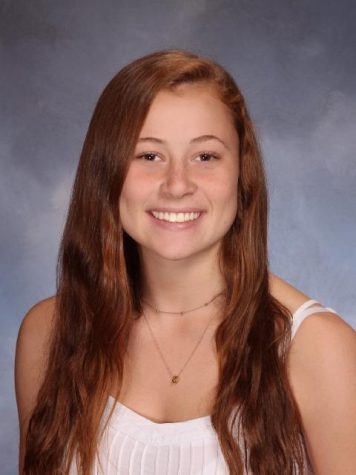 Julia Baggio, Staff Writer
Julia is 18 years old and a staff writer for The Patriot. She is one of the captains on the Girls Soccer Team and has a brother and a sister. Julia loves...