Extreme weather in Canada; Jaden Yap's experiences
Fires and other extreme natural disasters are no anomaly as the world becomes increasingly affected by climate change. On the west coast, fires and dry weather are one of the most visible issues.
This past summer, Jaden Yap, a senior at West Morris Mendham, traveled to British Columbia in Canada. He noticed that the area was very dry, and that "forest fire warnings were almost everywhere there were people". Jaden was surprised to see how widespread the fires were, and described the constant presence of warning signs as his family drove over 100 miles in British Columbia.
"
…they kind of… put a band-aid on the problem they already caused."
— Jaden Yap
As of September 20, 2021, the British Columbia Wildfire Service reported that there have been over 1,600 fires in British Columbia since April 1 of 2021. Issues like fires and extreme weather are common on the west coast, but there are laws in place to help preserve the environment. Jaden remarks "They're making sure people don't mess up the forest… the cities, they're more compact, they don't sprawl as much…"
However, there is still a lot of work to be done. "You've gotta keep reforming the laws to make sure they apply," remarked Jaden, "they're doing more good than bad, but they kind of… put a band-aid on the problem they already caused.
When asked about life in Canada compared to New Jersey, Jaden commented "People there seemed a lot more laid-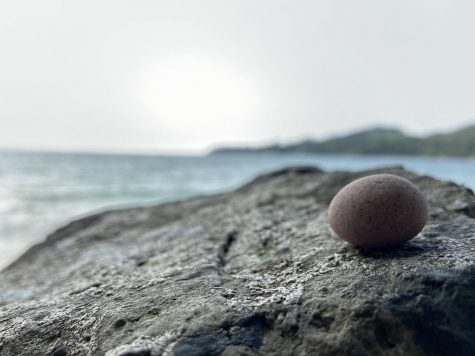 back. (the environment is) beautiful…" said Jaden, "I mean, it might burn, but at least it won't flood."
Clearly, there is still a lot of change to be made concerning the environment, from fires in British Columbia to floods in New Jersey. However, if everyone is willing to play their part, we will be able to go beyond putting a band-aid on our problems and begin to resolve them.