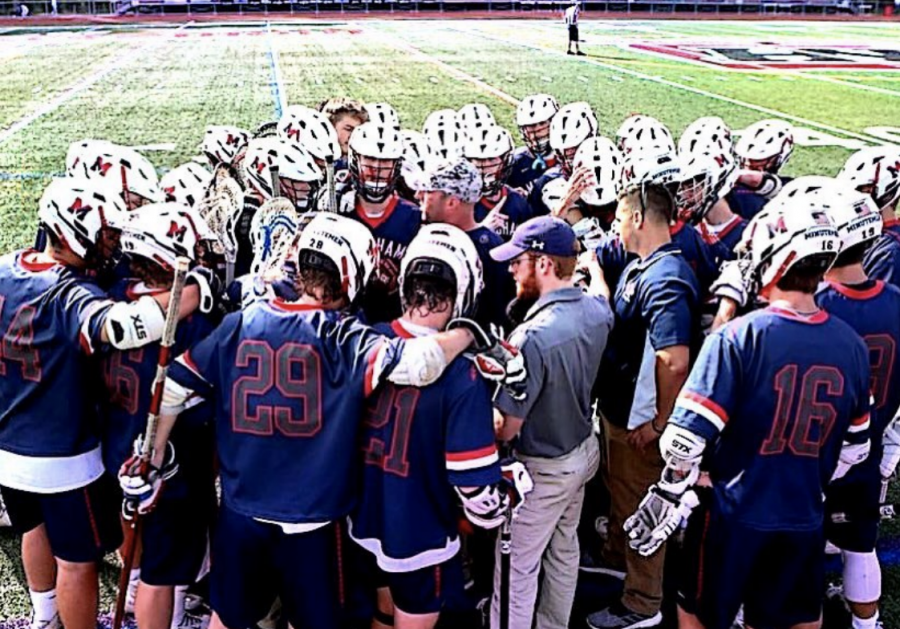 On Thursday April 1st, the Mendham High School Boys Lacrosse team began their long awaited season.
Led by captains Colby Morales, Justin Beimfohr, and Sean Day, the team hopes to have a successful season after their season last year got cut short due to the COVID-19 pandemic. Although the entire team expresses excitement in being able to play this year, the overall environment of the program will be distinctly different than in past seasons. Players cannot go in the locker rooms, must attend pre-season practices on their computers, and take extreme precautions to make sure the Mendham High School community remains safe. On the other hand, fan participation will be allowed at games even though it will be significantly less than in past seasons.
This year, the team is coached by Mr. Smith who, like the players, must also adapt to new restrictions put in place for this year's season. His coaching must rely greatly on virtual practices as opposed to the in-person workouts that the team is used to. Jack Wadley, a junior and attacker on the team, describes that this season is a "lot different than [they are] used to", however "everyone is just happy to be back to playing on the field". Wadley's sentiments reflect those of the entire team as they are all grateful to be able to play even with some restrictions.
Ultimately, this season of uncertainty demonstrates the dedication of the entire team and coaching staff at Mendham High School to have a safe and successful season this year.