All Three Ball Brothers Make The NBA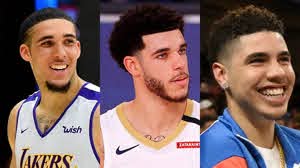 The Ball Family has been one of the most polarizing figures in basketball. From the Big Baller Brand selling 400 dollar shoes, Liangelo Ball stealing sunglasses in China, and anything Lavar Ball says, they have been very controversial. Lavar Ball, the father of the boys, ever since his first interview on ESPN has said many things to get attention, but he always said one thing in all his interviews. He said one day all three of his sons will be NBA players and this week that became true. This week Liangelo Ball signed a one-year non-guaranteed contract with the Pistons, making him the third ball brother to enter the league. Lamelo was just drafted number 3 overall to the Hornets, and Lonzo has been in the league for 3 years.
With Liangelo joining the NBA the Ball Brothers are the second set of three siblings to all be in the NBA, the Holiday brothers were the first. I believe this signing of Liangelo Ball cements the Ball family's legacy as one of the best basketball families of all time no matter how Liangelo performs in the NBA. The Ball family did not say anything significant about the signing of Liangelo other than congratulating him, but anyone who has followed the Balls over some time knows Lavar is going to have something to say about all three of his boys making the NBA.
About the Writer
Marty Mahoney, Staff Writer
Marty Mahoney is a current junior at West Morris Mendham High School. He is a member of Mendhams journalism class and is a sports writer for the paper....