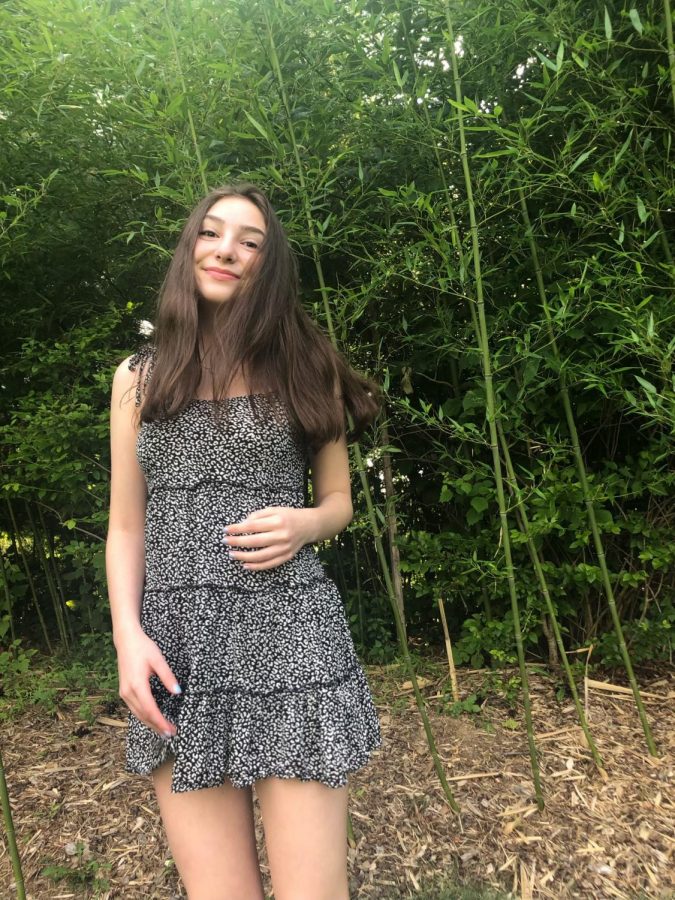 When I was thinking about an artist to feature this week, I didn't have to look much further than my own cousin, Leah Berzak. A junior at Mendham High School, Leah has been utilizing her talents as a singer and an actress her entire high school career, and for years before that. With such a long and impressive career, you would think that Leah was born ready to perform. To my suprise, that was actually not the case. "I was really shy growing up, so my mom enrolled me in singing and acting classes," Leah told me in an interview, "I started at Mayo Performing Arts Center in Morristown, and continued classes for a few years. As I did more classes, I became really passionate and more comfortable on stage." Nowadays, Leah participates in choir, Treble Makers, Ladies in Red, and the school musical every year. During the fall drama, Leah takes part in the crew, operating the spotlight.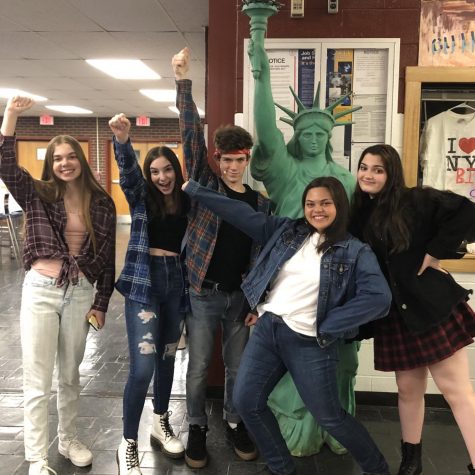 Leah's favorite musical she has been in so far was Chicago, her first musical at Mendham High School. "The dancing was so fun and I met so many amazing people." Of course, this year is different due to the COVID-19 pandemic. This has affected every student, but those who partake in the performing arts are especially affected. Leah is fairly optimistic about the future, however. "The pandemic has made it challenging to perform, but we've been able to sing together with masks outside, and are going to be able to move inside soon," Leah informed me. Leah is looking forward to being able to virtually compete in the Varsity Vocals competition for Treble Makers. The reason? It's their first time competing, and they get to make a music video for it! In the further future, Leah wants to audition for an a cappella group in college, and potentially join the choir there as well.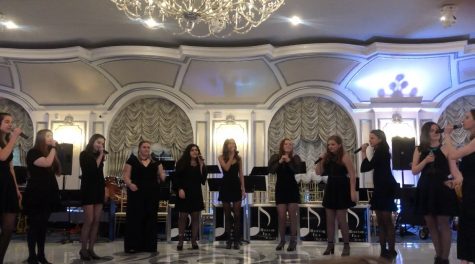 I was curious as to what Leah's advice would be for a freshman (or any student, for that matter) who would be interested in theatre/singing. "Sometimes it can be really competitive," Leah said, "but if you stick with the music program, you can develop and become a great performer." She herself has evolved quite a bit since her freshman year. "I have become less shy and opened up to some new people in the three years I've done Mendham Players," Leah revealed. To close up our interview, I asked Leah what her idea role in a musical would be. "One of my dream roles is Rosie in Bye Bye Birdie because her songs are very well known and the show is set in the 1950s, which is unique," Leah described. All in all, Leah Berzak is a very talented artist at Mendham High School who has a very bright future ahead of her.