Members of Service Club
Service Club is a club dedicated to having students donate and participate in events that help their community and some of their events include Oktoberfest and Toys for Tots. Service Club recently had its first meeting on November 3rd in which they welcomed their members and explained a little about their activities for the next month or so. Service Club also reached their goal for their most recent event, CASA. An email from Principal Ryan was sent out about this on the 18th of November, to congratulate the Service Club for their hard work and excellent results. The members of Service Club are an important part of the club, providing the resources for it to accomplish its goal
Erik Rehm and Catherine Herbes are two members of Service Club members who shared their experience. Catherine Herbes and Erik Rehm are both sophomores, Erik is a returning member while Catherine just joined the club this year. Catherine joined the club because "there are so many activities that the community does to benefit students… so when the school gives you an opportunity to help your community in return, I think it's something students should take advantage of." As a returning member, Erik joined again for different reasons, "It was fun last year and I actually wanted to see how they would do it this year."
Erik was referencing how the club would function this year with COVID pandemic. Both of them have found the club intriguing whether it be the club's involvement with the community or the club's activities that are occurring COVID. Both of these students were neutral towards the club since it's just started but they were looking forward to many aspects of the club. Catherine was looking forward to participating in events with her friends, since a few are in the Service Club. Erik stated that he was interested in the events that would happen due to COVID. Catherine was interested in the Oktoberfest, if that was happening.
Oktoberfest was an event that the Service Club participated in last year, it's an annual festival in Germany that carries over to the US. During the festival there is beer, food, music, and other activities to partake in. Erik's suggestions differ from Catherine's. He suggested the club tackle COVID relief projects, do a CASA event for birthdays, and wanted food drives to have the option of donating money as, "people need to ship all that food away and it costs a lot of money to do that." Both of these students have enjoyed the concept and the experience of Service Club, finding it to be important for students to get involved in helping their community. Whether that be granting children their Christmas wishes or volunteering for Oktoberfest.
About the Writer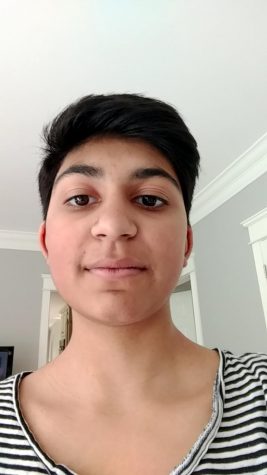 Tavishi Chattopadhyay, Staff Writer
Tavishi Chattopadhyay is a 10th grader at West Morris Mendham High School. She is part of the Service Club and now, Journalism. She enjoys playing video...