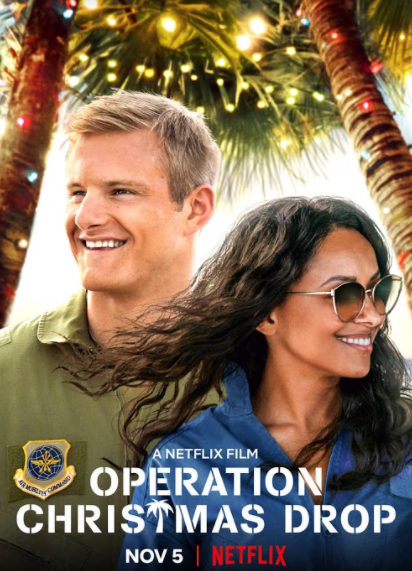 By Anjali Shah
There's no better way to get into the festive holiday mood than by cuddling up on the couch with a blanket and some friends to watch some Netflix. Here are six of the upcoming Netflix original movies and series that will be sure to envelope you in the cheerful ambiance that is winter and the holiday season!
Movies: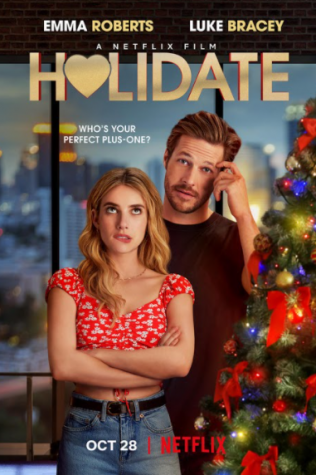 Holidate, starring Emma Roberts and Luke Bracey, was released to viewers on October 28th. This movie follows Roberts' character Sloane and Bracey's character Jackson during Christmastime as the two strangers meet and slowly begin to fall in love. The twist? Both of them hate the holidays! Follow these two on their adventure through the holiday season as they come to realize it's not as bad when they're together. Holidate is the perfect lighthearted movie to bring you a smile. 
Operation Christmas Drop, starring Kat Graham, Alexander Ludwig, and Virginia Madsen was released to viewers on November 5th. According to Entertainment Weekly, the official synopsis of Operation Christmas Drop is that "While gathering evidence to support closing a tropical U.S. Air Force base, a congressional aide warms to its generous captain." Viewers can look forward to seeing Graham as Erica, the congressional aide, and Ludwig as Captain Andrew Jantz in the upcoming movie (IMDB). This movie provides a nice twist on the classic Christmas movie genre and is great for viewers who are not interested in a romantic plot.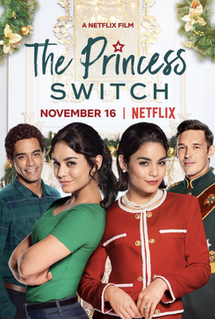 Due to popular demand, Vanessa Hudgens stars in the sequel to The Princess Switch in The Princess Switch: Switched Again. This movie is set to release on November 19th. It follows Duchess Margaret, Princess Stacy, and Fiona when Duchess Margaret unexpectedly gains a position on the throne causing turmoil between her and Kevin, her boyfriend (Screen Rant). Nick Sagar stars as Kevin, and Sam Palladio reclaims his role as Duchess Margaret's husband, Prince Edward. Viewers who enjoyed the 2018 original can look forward to watching Hudgens play all three female leads on screen!
Series:
Based on the book Dash & Lily's Book of Dares by Rachel Cohn and David Levithan comes Dash & Lily the series. The first season described by Entertainment Weekly is "A whirlwind Holiday romance builds as cynical Dash and optimistic Lily trade dares, dreams, and desires in the notebook they pass back and forth at locations all across New York City." Viewers can binge this sweet holiday friendship-turned-romance starting November 10th. 
Mr. Christmas, or Benjamin Bradley, known for veteran interior designing skills has partnered up with Netflix for his show Holiday Home Makeover with Mr. Christmas. Viewers must wait until November 18th to see Mr. Christmas in action, changing and redecorating houses to celebrate the Christmas spirit. 
A winter classic returns on December 3rd. The Great British Baking Show: Holidays: Season 3 is back on Netflix for their third season. This season will follow bakers as they complete holiday related challenges and bake seasonal treats!