Bayou Joe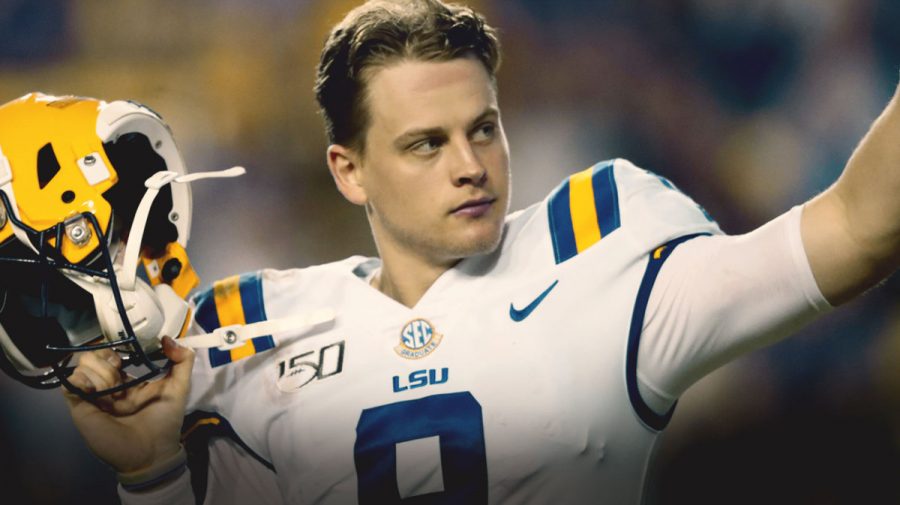 "

I still remember quarterbacks that schools took ahead of me in high school."

— Joe Burrow

After an undefeated Heisman winning season by Joe Burrow, he was poised to be the #1 overall pick in the 2020 NFL draft.  The Cincinnati Bengals welcomed Joe back to his native home of Ohio after transferring to Louisiana State University for his senior campaign.  Burrow spent 3 seasons in his home state at Ohio State before quarterback Justin Fields transferred in for the job of QB.  This is ironic because Burrow ended up beating Fields in the Heisman run.   

Ever since Burrow was a young kid, he wanted to play for Ohio State.  His entire career there he was overlooked due to the amount of raw talent available on the quarterback depth chart.  So, when his opportunity came with coach Ed Orgeron at LSU, he uprooted himself to the bayou.  Burrow found himself with the starting job from day 1 and had one of the most talented running back and wide receiver core in all of college football.  LSU's offense was transformed into a faster pace, no huddle system to best compliment the athletic ability of the offensive core.  

This past college football season Burrow played with a chip on his shoulder and because of always being second in line.  It was finally his chance to make an impact and when he took the helm of the offense at LSU he said, "I still remember quarterbacks that schools took ahead of me in high school."  He used this motivation to drive his success and domination of the league.  The style of offense centered around Burrow was near impossible to keep up with as translated by their record.  Notoriously dominant teams such as Alabama and Georgia struggled against the Burrow piloted offense and walked away with loses. 

The 2019-2020 season was all about making up for lost time on Burrows behalf.  He was playing to make a statement each and every game.  Standing tall at 6 foot 4 inches and 215 pounds, the Ohio native achieved stats unlike no other quarterback.   Burrown threw for 4,715 yards and 48 touchdowns, which tied the Heisman Trophy winner record.  He also was able to throw for a completion percentage of 77.9% which is the highest ever recorded in Heisman history.  Aside from his passing ability, on the ground he rushed for 289 yards and accounted for another 3 touchdowns.  Most quarterbacks don't like to run the ball because they risk injury by getting tackled, and if a quarterback runs an entire offense, the team relies on them.  But Burrow was not afraid to get hit, in fact he is known for embracing getting hit at the QB position because he thinks it shows his teammates that he's going to fight until the end.  His attitude and the statistics above will make Burrow's name one to remember as he has done the unthinkable.  

Joe Burrow not only impacted the college football world, but youth all around the country.  Burrow's path to greatness was not easy.  His path is a true underdog story.  Young kids are inspired by Burrow because he made it known that anything is possible and if you have a dream, never give up on it. 
About the Writer
Tommy Diegnan, Writer
Tommy Diegnan is currently a senior at Mendham High School.  He enjoys playing football and lacrosse at Mendham, along with going on hikes with his two...