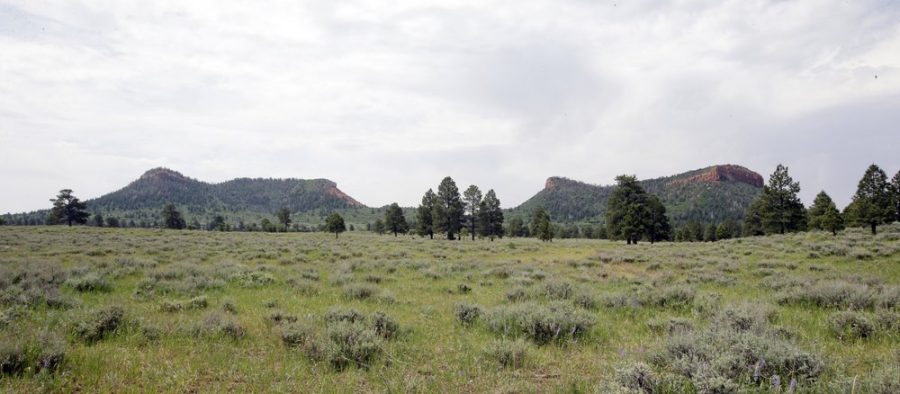 AP Photo/Rick Bowmer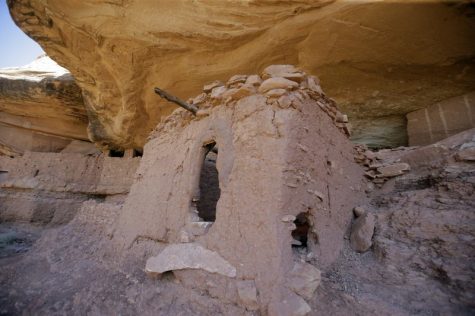 Bears Ears National Monument is located in southeastern Utah and is a popular hunting, fishing, climbing, hiking destination. Currently, there are 201,876 acres of protected land under the joint management of the Forest Service and BLM (Bureau of Land Management). The monument was established by President Barack Obama under the Antiquities Act of 1906, which allows the president to declare areas of land that hold cultural or scientific importance national monuments, which generally preserves the current use of the land and protects it from development or exploitation. Bears Ears holds a unique ecological significance as it is home to rare habitats like hanging gardens or tinajas. Endemic species who rely on these extremely specific habitats call Bears Ears home. Bears Ears has a deep cultural significance for the many Native American tribes. It is rich with rock art, ancient dwellings, ceremonial sites, and granaries.
In 2017, President Trump announced that he planned to shrink the size of Bears Ears National Monument and Grand Staircase National Monument by 85% (1,351,849 acres to 201,876 acres) and approximately 50% respectively. Two-million acres of land have been removed from federal protection, making it the largest rollback of environmental protection in US history. In a briefing at the Utah State Capitol on December 4th, 2017, President Trump explained the reasoning behind his administration's decision to modify the size of the landmarks: "The previous administration designated more than half a billion acres of land and water, including Bears Ears.  It did so over the loud objections of the people of this state and their elected representatives. . . we have seen harmful and unnecessary restrictions on hunting, ranching, and responsible economic development.  We have seen grazing restrictions prevent ranching families from passing their businesses and beloved heritage on to the children — the children that they love." This decision opens up Bears Ears to development and exploitation which is beneficial to the economy, but it puts about 100,000 cultural sites in danger. Trump's decision received support from Republican lawmakers and some Westerners, who saw the establishment of the monument as a federal overreach that harmed local business interests. The fossil fuel industry also supports the move as it opens more land for mining and drilling operations.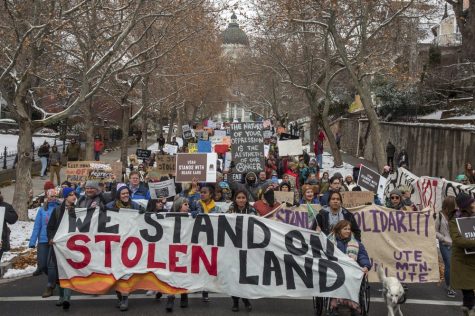 The Trump administration came under fire from Native Americans and environmentalists. Within hours of Trump's statements, the Native American Rights Fund, representing the Hopi Tribe, Pueblo of Zuni, and Ute Mountain Ute Tribe, filed a lawsuit to protect Bears Ears on the grounds that Trump's move was unlawful and extended beyond the powers of the presidency.  The NRDC (National Resources Defense Council) and other environmental groups also filed a lawsuit against the Trump administration. Natalie Landreth of the Native American Rights Fund wrote in a court summary that Trump's decision was "A stunning abuse of the Antiquities Act by any measure, the Trump Proclamation removed 85 percent of the original monument lands from protection and removed 100 percent of protection from tens of thousands (and likely more) of cultural objects in the excised lands. The Antiquities Act – a law created specifically to protect historical objects and places – was used instead to remove protection from irreplaceable historical objects and places." There's popular support for the movement to save Bears Ears. For instance, in December 2017, over 5,000 people protested at the Utah State Capitol in Salt Lake City.
The case against Trump's shrinking of Bears Ears is ongoing. Currently, the Access Fund is in the process of filing a series of legal briefs and hopes to have a verdict by the end of the year.