Profiles in Gratitude: Gabby Barlock and Mrs. Kober
Hang on for a minute...we're trying to find some more stories you might like.
Senior Gabby Barlock would like to thank her English IV IB-HL teacher, Mrs. Kober, for creating a passionate and open learning experience. What makes Mrs. Kober so special to her students is that she cares deeply about them and their experiences in her class. Barlock explains, "she wants us to enjoy English and enjoy the reading we're doing." Mrs. Kober recognizes that English class is a lot of hard work and dedication, so she ensures that her students, like Barlock, are understanding and enjoying the books they're studying before they delve into the literary devices and analysis. This focus on the enjoyment of the curriculum is something that drew Barlock in, as it was a different experience than her previous English classes.
Barlock also appreciates that Mrs. Kober takes the time to get to know her students individually, remarking, "It's clear that she cares about us and she wants us to do well". English classes at WMMHS are often rooted deeply in discussion, and participation can be extremely difficult for quiet students. Barlock professes that she is shy, but feels comfortable in Mrs. Kober's class because of the time and energy her teacher puts into getting to know all of her students and creating a welcoming classroom that invites all voices to participate. Barlock can attest to this, "I'm pretty shy, but even in that class I'm not afraid to talk. It's a good environment." Mrs. Kober is responsible for this positive environment as she open to all her students' perspectives and ideas and genuinely wants to hear what they have to say.
Mrs. Kober's compassion for her students extends beyond the classroom, and even beyond the walls of WMMHS. This is exemplified in the service Mrs. Kober encourages in her students. For instance, Barlock's English class often focuses on service in the community. This past December, Barlock and her English class were challenged to raise enough money to buy an iPad for a child in need as a part of WMMHS' Toys for Tots drive.
Beyond being a fun and engaging senior year course, Mrs. Kober's English class will undoubtedly have a profound effect on her students as they move on to college next year. Barlock explains that for her, Mrs. Kober has given her "an appreciation for English" and has changed the way that she approaches assigned reading as her goal is now to get what she wants out of it first before focusing on the assignment.
On behalf of Gabby Barlock and her classmates, the Patriot thanks Mrs. Kober for her cheerful dedication to the subject of English and her students. The positive way in which she uses her influence to encourage students to speak their minds and participate in service are invaluable, and make her worthy of appreciation.
As the school year comes to a close, it is becoming time to say goodbye to the Class of 2019. The Patriot is asking seniors to thank their favorite teachers for making their high school career more enjoyable. If you're a senior looking to thank one of your teachers, email [email protected].
About the Writers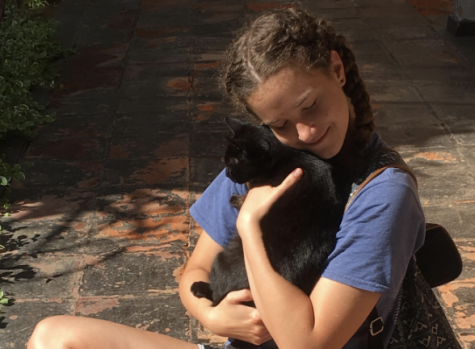 Lindsey Ingrey, Associate Editor- Global and Domestic News
Lindsey is in the eleventh grade at West Morris Mendham High School. She is currently a member of the Girls' Cross Country Team and the Swim Team and participates...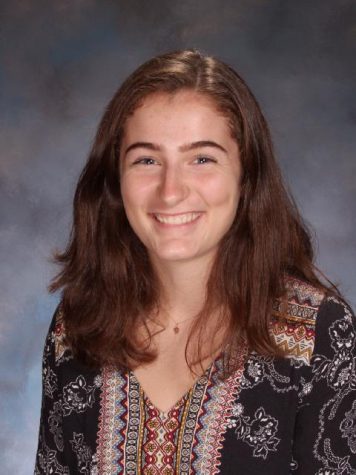 Julia Niehoff, Editor-in-Chief
Julia Niehoff is a senior in the West Morris Mendham High School Class of 2019. Additionally, Julia is an officer for the Environmental Club, member of...