Clubs at WMMHS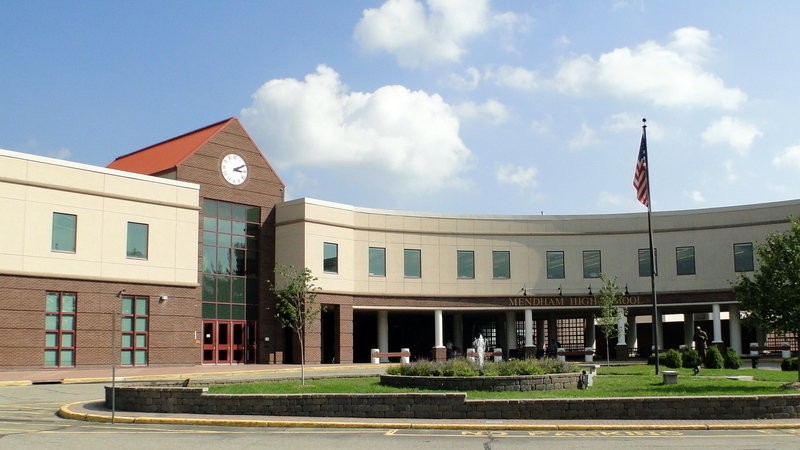 Here are some of the many clubs offered to students at Mendham High School!
Ski Club
Advisors: Ms. Brown & Mr. Taterka
Five times during the school year, typically during January and February, the Mendham Ski Club travels to Camelback Mountain Resort. This club allows students of any level to ski or snowboard with their friends for a day of fun and relaxing day away from school.
Service Club
Advisors: Mrs. Brown & Mr. Raffay
Service Club is an organization of over 250 students last year. This club meets once a month to discuss its upcoming events. Service Club runs many different charity events throughout the year: a school-wide canned food drive, Toys for Tots drive, a CASA Toys drive, Senior citizen receptions before the school plays, a blood drive and many, many more.
Here is the link to the Service Club Calendar for upcoming events: Service Club Calendar
The Environmental Club
Advisors: Ms. DiMeglio
The Environmental Club Mission Statement: Students in this all-inclusive club foster environmental awareness in this school, the Mendham-Chester community and beyond.
This student-run service organization focuses on stewardship and environmental education. This club plans and participates in multiple projects ranging from trash cleanups to removing invasive species in our community.
Art Club
Advisors: Mrs. Najjar
Art Club allows students to experiment and explore all art mediums. Students work on independent projects, research artists and collaborate and share ideas with other students. This club meets every Thursday after school from 2:45 to 3:45. If you want to make new friends, have fun and learn new art techniques, join Art Club!
PALS
Advisor(s): Ms. Meyh
PALS is a club and gym class available for Junior and Senior students that help assist underclassmen in Project Adventure Classes. This is a great time to get to know underclassmen and other students in your grade.
Relay for Life
Advisors: Mrs. Pereira
Relay for Life is a club that is open to all! It focuses on raising money for the American Cancer Society to ATTACK CANCER and fight back against a disease that has impacted too many lives. Throughout the entire year, the school and individual teams raise as much money as they can and then, teams from all over come together at in June to walk in order to raise money for a cure. This amazing club hosts many events throughout the school year for this club. If you are not already signed up and interested in Relay for Life, here is the link: Relay for Life Sign Up.
Also, follow Relay for Life on Instagram @relayforlifewm
Upcoming Events:
Laser tag at West Morris Central on May 24
The Relay event on June 7-8
Relay for Life of West Morris June 7-8, Mendham High School Track
American History and Politics Club
Advisor(s): Mr. Santucci
This club meets in Room 28 at 11:00 a.m. on Day 1's.
Marching Band
Advisor(s): Mr. Beadle
The Mighty Sound of Mendham is one of our school's largest clubs! If you already play or would like to learn a band instrument join Mendham's amazing Marching Band. They perform at many football games and learn music that amazes the crowd. In order to join, you must attend Band Camp, which is every August over a period of four days in order to prepare students for the upcoming season.
Here is a link to the Marching Band's webpage: https://wmmhsband.weebly.com/mb.html
Science Olympiad
Advisor(s): Mr. Racz
If you are interested in all types of science and wish to put your skills to good use, this is the club for you!
"The Science Olympiad tournaments are rigorous academic interscholastic competitions that consist of a series of individual and team events which students prepare for during the year. The competitions follow the format of popular board games, TV shows, and athletic games. These challenging and motivational events are well balanced between the various science disciplines of biology, earth science, chemistry, physics, computers, and technology. There is also a balance between events requiring knowledge of science facts, concepts, processes, skills and science applications." (http://www.njscienceolympiad.org/about/)
This group competes annually in the Regional Tournament that occurs every January, and always aims to qualify for the State Tournament in March. Meetings are held approximately once a month to coordinate for these events.
Amnesty International
Advisor(s): Mr. Church
Amnesty International aims to raise awareness of human rights abuses. Their meetings mainly focus on different nations and the problems they are facing.
The Alliance for Accepting and Understanding
Advisor(s): Ms. D'Alessio
This is a club for all students who want to remove discrimination, especially based on sexual orientation and gender identity and who support diversity in our school community.  The Alliance for Acceptance and Understanding focuses on making the school a more accepting environment for everyone. This club meets monthly on Tuesdays in Room 132.
Peace Project
Advisor(s): Mr. Carraro & Ms. D'Alessio
The purpose of Peace Project is to help students understand what bullying is and make the transition to thoughtful and conscientious students that refuse to allow bullying to happen in our school. This club meets weekly on Wednesdays in Room 129.
Future Educators
Advisor(s): Dr. Moccia
This club is directed for students who aspire to a career in education and those simply interested in learning about the teaching profession. Future Educators runs a teacher-panel, organizes a teacher/student Shadowing Day, organizes teacher appreciation activities, and visits a local university to learn about the experience of majoring in education during college.  Future Educators usually meet twice per month.
Peer Tutors
Advisor(s): Dr. Moccia
With members who seek to give of their time and skills, Peer Tutors offers assistance to those struggling in any academic area. Members tutor in areas they consider themselves expert or knowledgeable. Sessions occur weekly or bi-weekly, depending on the need.  Members attend sessions while they have current tutees. This is a great club if you are interested in teaching as a future career and excel in any academic subject!
Scholastic Cheer
Advisor(s): Ms. Angelastro (Varsity Coach) & Coach Samantha (JV Coach)
The West Morris Mendham High School Cheerleading Program offers a wide variety of opportunities for athletes of all abilities. Student-athletes try-out in the Spring for the chance to be a part of one or more of the following teams:
JV Fall (Football)
JV Winter (Basketball)
Varsity Fall (Football)
Varsity Winter (Basketball)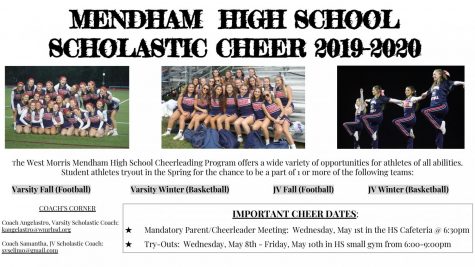 Intramural Ultimate Frisbee
Advisor(s): Mrs. Stevens
This stress-free and fun Intramural sports club is open to any and all students! It is currently a fall club only but there is a possibility that it will run in the spring as well. This club meets twice a week from 3:00-4:00 p.m. If you are interested in joining this fun and exciting club more information can be found on the website link below.
About the Writers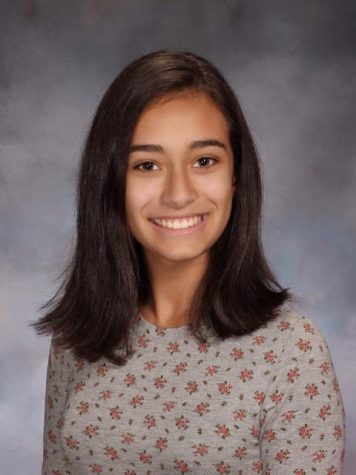 Gaby Acevedo, Staff Writer
Gaby Acevedo is a 15 year old Sophomore and this is her first year writing with The Patriot. She writes for the Center page, and when not writing for the...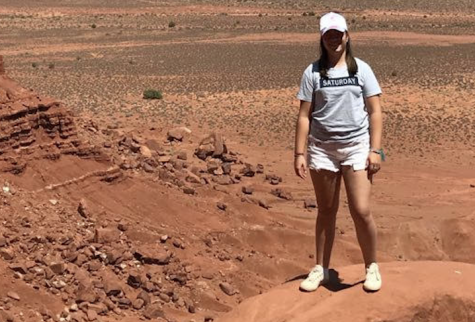 Madeline Girardin, Staff Writer
Madeline Girardin is 16 years old and a sophomore at Mendham High School. Madeline moved to Mendham in 2017 from Switzerland. At home, she speaks French...