MHS Welcomes Three New Student Teachers
Hang on for a minute...we're trying to find some more stories you might like.
The new year has brought new faces to Mendham High School. Since the beginning of 2019, three student teachers have undertaken a full-immersion teaching experience at Mendham High School. For them, coming to Mendham is a chance to learn from experienced teachers and gain some experience of their own before starting their careers. Here's your chance to get to know Mendham's newest set of student teachers!
Ms. Sydney Rosen is currently working as a student teacher in the band department. She is a senior at Ithaca College, where she double majors in music performance and education. Her musical journey began in fifth grade when she started to play the French horn. "My dad's side of the family is very musical… I'd been listening to brass music before I even picked the French horn, so it was kind of… meant to be," remarks Rosen. She became inspired to study music education in high school when her band director enlisted her to teach a local middle-schooler how to play the French horn. "It was a super fun experience for me because I'd never done anything like that… and I loved every minute of it." A few years later, that same boy came to her high school – and when he saw her, he exclaimed that he wanted her help to try and make the advanced band on the French horn. "It was a really weird full circle moment that I had… that was a really fun moment for me." For the most part, she shadows band directors Mr. Beadle and Ms. Rehe, but she has had a few opportunities to lead the band classes. "That opportunity was very eye-opening because it gave me a better understanding of how to talk to [the class]… Just getting the opportunity to just stand in front of [the band] and try to teach [them] something is just a really cool thing to do." Rosen's love for music is rivaled only by her love for dogs, and she owns a rescue dog named Skout.
Joining the English department is Ms. Bethany Wood of Seton Hall University. From a very young age, Ms. Wood had a feeling that she wanted to be a teacher, yet she initially tried to "expand [her] horizons and think about… other options." After graduating from Mendham High School, she attended Villanova University with a plan to study humanities and literary translation. However, her experiences after college reignited her passion for teaching. "I went on a Fulbright [teaching award] grant to South Korea to teach English. And I was like, 'Nope, that's what I'm doing. That's it.'" After three years in South Korea, she returned home to pursue a graduate degree in education. Wood began observing English teacher Mrs. Kober's classes in August of 2018. This semester, however, Wood is using what she has learned to teach Kober's English 1 (HN) and English 4 (IB-HL) classes single-handedly. "It's been really interesting to see how creative some of the students are… it's been nice this semester to give them a chance to [do] some more creative work. That was really nice to see… some kind of other skills that you might not necessarily see in English class." Two fun facts about Ms. Wood: her birthday is February 29, and she spent half of her childhood living in London.
Finally, shadowing history teacher Mr. Kertesz is Mr. Antonio Arce of Drew University. Like Wood, he spent the first semester at Mendham as an observer, yet now he has the opportunity to lead classes of his own: two IB World History classes and one Advanced World History class. "I'm surprised they actually let me do IB because that's like the highest level," he admits, "but the kids are very into their work… they're ready to take notes, they're ready to listen, they ask questions… so it's a good environment for me." Arce has a large number of teachers in his family – particularly history teachers – so becoming a teacher was almost natural for him. "I've always enjoyed history," he says, "and teaching is just… a good avenue to learn and to help other people learn." In addition to student teaching, he works at a soccer facility and at the Healthy Italia Culinary School.
If you see any of these teachers in the hallway or in one of your classes, be sure to say hello and make them feel welcome!
About the Writer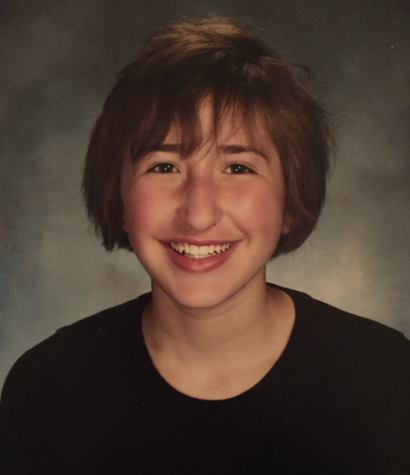 Emma Mangino, Freelance Writer
Emma Mangino, a sophomore at Mendham High School, writes for the culture and school news sections of the Patriot. She has always loved to write and is...